Question
I feel hesitate a lot to do things because I am worried about what others might think. What are some things that I can do that might help?
3 Answers
Last Updated: 06/04/2018 at 1:34am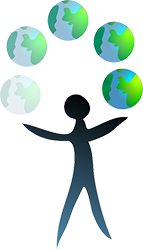 Moderated by
Art Therapist
Life can be messy. Sometimes you need a little support to make your way through it. I love to help guide people through their challenges & to find the beauty in our messes.
Top Rated Answers
The famous saying - in the future you are going to regret more the things you did not do than those you did could be a guide. People come and go but you are the only true judge of what you chose to do.
Stop and think about what your trying to do. Ask yourself "will this help to improve me personally?", " is this a good choice for myself?" "Who am I doing this for?" And try to focus on you and your health rather than others.
The biggest thing that I can think of that might be helpful is to challenge some of those thoughts. If you're having the thought that 'other's will look at me' - challenge it. One example of this might be the thought - 'people might think I'm a loser' - How do you know that? Where's the proof, show me the evidence! Imagine that you're in a courtroom. Thoughts often seem so powerful but in reality they are often false and not helpful!