Question
When will I accept myself for being who I am?
2 Answers
Last Updated: 07/20/2020 at 3:39am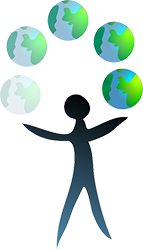 Moderated by
Marriage & Family Therapist
Therapy slogan : confidentiality, respect and professionalism!
Top Rated Answers
Now that is a hard question. When and how? To be honest, and not trying to sound like some cheesy grue here, it depends on you. Honestly as human beings we worry so much about the future and what others think of us. But if you just took a breather and stopped we will realize that for true freedom we need to focus on how we feel. You will finally accept yourself when you stop trying to force it or push it away. In order to truly be who you are you need to just be. Let go of you worries and just live in the moment.
Acceptance is the most beautiful thing one can ever achieve. But it also the hardest. Acceptance is the capacity to unreservedly appreciate all elements of yourself. That means you recognize every bit of yourself. To love the good parts of yourself, and look at everything else as something that is equally lovable but still has room for improvement. Acceptance comes in SO many different ways. It can look like liking an outfit you put together, it can look like drinking water when you're thirsty. It can also look like loving the person in the mirror. To accept who you are as a whole, it's good to appreciate the smaller, seemingly nonsignificant things. Accept smaller truths about yourself. Make yourself a priority!