Question
How to get rid of self harm scars?
349 Answers
Last Updated: 04/09/2021 at 7:20pm
★ This question about Self-Harm was starred by a moderator on 5/12/2016.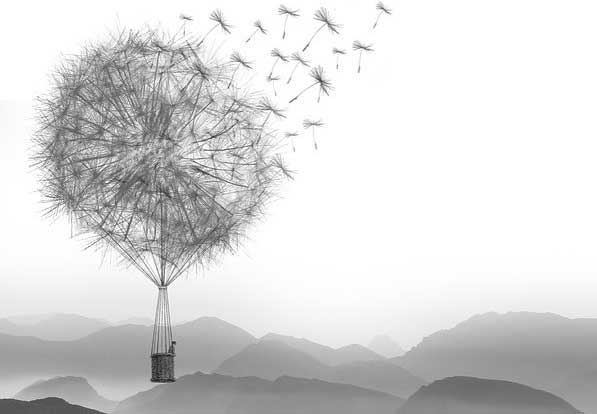 Moderated by
Licensed Professional Counselor
The therapeutic relationship can assist you in accomplishing your goals and clarifying your wants and needs. As a skilled counselor and therapist I will help you along the way
Top Rated Answers
It is pretty difficult to get rid of self harm scars. You can get cosmetic surgery but it may not be worth it. You can cover them with bracelets or concealer but in my option, if you don't want to hide them, then don't. If you don't want to then for all means don't, but there is nothing wrong with showing them, its like showing a battle scar
It depends how deep your cuts are. There are loads of creams that can help fade away the scars. But make sure you heal inside first. Another easier way is to cover it with a tattoo which is I think is even better cuz you can choose a design that empowers you and reminds you that you can get through anything and nothing is worth hurting urself over!
Coconut Oil does wonders, that's what I've used and mine are virtually gone. Keeping them moisturized is key.
Depends how deep, apply any cream you can for cuts and scratches. You can also go to the doctors and ask for medicine. I know that I have a prescribed cream that heals cuts and other small injuries from the time I got stitches.
You can't entirely rid them, but you can put scar cream on them and use makeup to hide them if you need.
Using Bio Oil is a good way of decreasing the visibility of scars but it is not always possible to get rid of self harm scars as they can be very deep.
Anonymous
February 5th, 2016 11:13pm
While time is the best way to let it heal, oils and creams can help the process along. If you really need to hide scars quickly, a bit of make up should do the trick.
Try scar reduction cream or something of that sort. Bio-oil is an option that lessens their appearances, but if the scars are very deep, it might not get rid of them altogether.
Self harm scars will eventually disappear by themselves. It will take time since the skin is repairing itself but the scars will fade
Gah-if only we knew it was this hard before hand, hey? This depends on where the scars are and if they're actually scars or if they're healing tissue. Perventative care is the best first thing you can do. Make sure if you end up self harming , you take care of your wounds right away! But now if it's actual scars, reju. Skin peel care items help. Beyond that,bathe in vinegar. Take care of You ♡
Anonymous
February 7th, 2016 6:41am
I would put vaseline on them and bandaids until they healed and then put toner mixed with lemon juice on them in the morning and before sleeping.
DevonT
February 7th, 2016 1:28pm
Personally, I use a bio-oil that helps to fade scars. I can't remember exactly what it's called, nor where I bought it. However, I think it's originally meant to fade stretch marks, but it works wonders on scars as well.
Silicon gel sheets can reduce self-harm scars within 2-4 months. Mederma, a topical gel, can also aid in reducing the appearance of scars. Bio-oil is another solution.
You can use different cremes and lotions, but more effective way is to make a tattoo or tattoos. You can cover your scars with white-ink tats for example, they're more tender than the ordinary ones. See some of them. I think it's the right solution of your problem. https://tattoozza.com/white-ink-tattoo
Self harm scars can take a while to fade and some don't fade completely. Bio oil, sunlight and cocoa butter and things that can help reduce scarring.
Anonymous
May 7th, 2018 3:45am
they don't go away, i have tried expensive creams they help a little but not as much. they are still noticeable. i just learned to accept them
You can use products with vitamin d or e. There are lots of products, gels that can help reduce scars. Also try frankincense oil. It is really good at helping scars fade. Applying this everyday to the scars can help reduce their look. Try staying out of the sun to, as this will make the scars look darker. If you can't get rid of the scars, try using scar makeup (MAC) makes some. It can help With at least covering the scars. Hope this helps some! Try not to be too embarrassed about them. Xoxo if you have any questions let me know
What I did was mix together lemon juice and sugar to make a scrub. The sugar will help to smooth out raised scars, and the lemon juice will make them lighter. Just make sure that you do this at night, or on places that are covered by clothes, because it may bleach your skin too much / unevenly if it's exposed to the sun
Anonymous
April 9th, 2021 7:20pm
There are many creams you can buy to help get rid of them. I sometimes used lime juice on it. I also heard bio oil works fairly well on many types of scars. Some aloe vera lotion and gel can also work. I believe at one point i had used an aloe vera lotion. Just a regular lotion and it made my scars almost dissapear then they healed fairly fast after that. Ive also used a cocunut body scrub where my scars were when i would shower this also helped eliminate the visibility of my scars and they also healed fairly quick. Hope this helps:)