Question
What is it about cutting and the blood that I'm so addicted to? Am I insane?
7 Answers
Last Updated: 04/30/2019 at 10:43pm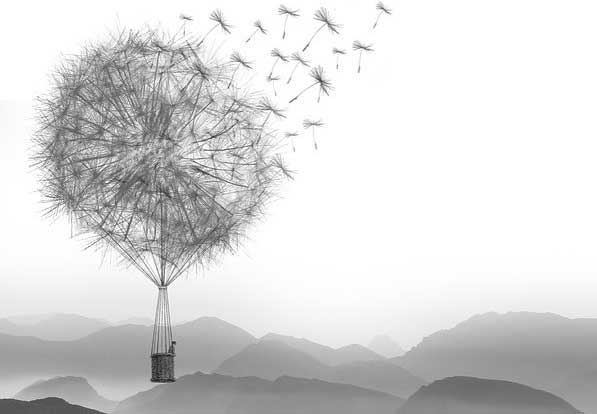 Moderated by
Marriage & Family Therapist
I assist adults and couples in CA experiencing relationship challenges and interpersonal struggles including anxiety, depression, and a myriad of other life challenges.
Top Rated Answers
You are most definitely not insane! It's been proven that people that self harm show the same signs of addiction as heroine users. It's not the blood that you're addicted to, it's the endorphins your body releases after hurting yourself. I myself had this issue and this very same question long ago but it'll get better
Anonymous
March 13th, 2017 2:13pm
It might seem "crazy" to feel addicted to self-harm, but you are not alone in this. There are some powerful reasons why people may find it hard to stop this coping mechanism. Self-harm can distract from other more painful feelings or help break out of feeling uncomfortably numb. Seeing the blood can be a way of externalising and expressing pain which can relieve the feeling of it being bottled up inside. Cutting can also release endorphins and other chemicals in the brain and that can be a part of the relief and addictive nature of cutting. It is very human to become hooked on things that can be a way of coping. Lots of people have been able to overcome self-harm, but it is a process that takes work and self-love and learning new ways to cope and respond. Relapses can be part of that process. You are not insane for what you are experiencing.
No you are not insane :). When we cut our brain releases a feel good chemical. We associate the feeling of relief we get with the cutting because of those feel good chemicals. The next time we feel a 'negative' emotion we want to feel relieved again. The only thing we can think of is the instant relief of cutting. This is perfectly normal, I have experienced it myself. Blood for me is a little bit mesmerising because the color is so deeply red. Cutting can be very addictive and it's not a really good coping skill. I am still learning ways to express my emotions and sometimes still use 'bad' coping skills. But that's ok, everyone needs time to learn and you shouldn't punish yourself for the time it takes to start using better coping skills :). Take care
You're not insane. The cutting puts pressure on your deep nerves which then signal for your brain to release endorphins (feel-good hormones) due to the release of the initial pressure.
One you're not insane, most who do self harm like the feeling of the blood running down ur arm/leg from the wounds. While it is no where near the best thing that you can do for your body, a lot of people do it for many reasons. You could be addicted to the feelings, the high you get from it. The feeling of when nothing can go wrong for a couple of minutes. While self harm is truly bad, it does not help solve anything. The only thing it does is help cope with what's going on for a while, then you get used to it and want more. It's this never ending cycle so yes. You can become addicted to self harm, but you're not where near insane for it. I might not know you're story, so I don't know what's caused you to pick up self harm, but for whatever that reason may be. You can get better, get clean, and recover. Though the thoughts won't always go away, they'll be there. But you can become stronger to the point you can ignore them. So yes you can become addicted but with every addiction there's help, sometimes you just have to look in the right areas it could be anywhere somebody who cares for you who doesn't want to see that way anymore.
Firstly, no, you are not insane. Cutting, from personal experience is a very real issue that many people have. People feel that pain brings them to reality, and helps them to focus on life. If this is you, please seek professional help as self harm is very dangerous both to you, and those around you.
Anonymous
May 22nd, 2017 5:04am
You're not insane. The addiction is a response to the adrenaline and dopamine that get released when you hurt yourself or see blood and make your brain feel alert and excited. However, there may be underlying issues that cause you to hurt yourself so you should definitely seek professional guidance if possible. Stay safe.