Question
why do I feel like I need to self-harm to feel okay?
16 Answers
Last Updated: 03/02/2021 at 12:23am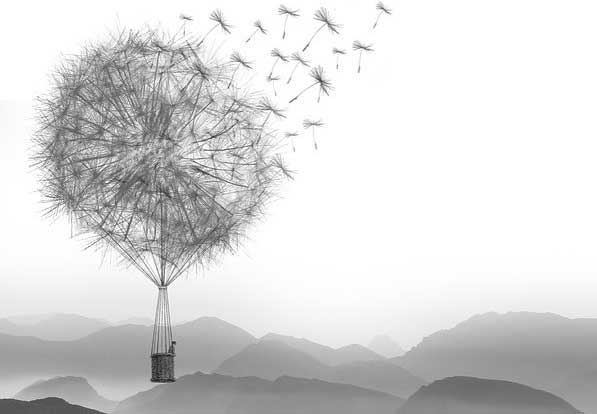 Moderated by
Counselor
If you've found that your quality of life has reduced because of anxiety, fear or some kind of mental hurdle that you just can't get over then lets chat.
Top Rated Answers
Self-harm releases a chemical in your brain that allows you to feel okay after you SH. You may feel like you're able to breathe again if you've been feeling numb, or you may feel like you're able to put the pain to rest and numb it if you feel like you ALWAYS feel everything at once. It may feel like you can relax because you've taken a weight off your chest. Whatever the reason is, they are better ways o cope, and I know how hard and scary it seems, but it's out there and we're all here to help you, you deserve so much better than yourself hurting you - we're here for you and we want you to be there for you! Stay strong!
We feel like self-harm heals our feelings because it makes us focus on something else.We feel the pain after self-harming and we kind of let our feelings go and feel okay.
Two of the main reasons that I have come across and hear often are: to make yourself feel more alive and to feel like you're in control; you're the one hurting yourself, not someone else.
Anonymous
March 4th, 2015 12:21pm
Because from personal experience self harm is like another coping mechanism for your stress..you just need to find something else to find relief from your stress..have you tried other coping mechanisms?
Sometimes when we feel backed into a corner or that we don't have any control the only way we feel to take control is to take control of out bodies and self-harm, other times it's due to the desperate need to feel something when going through a period of not being able to feel anything.
Anonymous
January 25th, 2016 10:29am
we increase our physical pain to busy the mind, by which our mind preoccupied not able to feel mental stress .
Anonymous
January 26th, 2016 3:32am
Because self harm is addicting. There is setting about it that you like. Because of that, you hold onto it as like a safety thing when really it will only do more harm to you.
Because it is an easy fix, it isn't I assure you. I am 30 yrs old and will never wear a proper bathing suit unless with close friends. My life is ruined from cutting I am as a teen. Don't sell yourself short before you get there. The attention isn't worth it
Anonymous
March 4th, 2015 6:17pm
I think you need to talk to your closest friends or family members about it. It's not that you necessarily need to self-harm to feel better, it's just the way you chose to cope with your emotional pain. And that is understandable, we don't make the best decisions when we are in that kind of pain. Now you have to understand that it doesn't benefit you in any way, hurting yourself. It doesn't change things, it doesn't fix them either. You need to ask yourself that question, why do you self-harm? Does it help? You need to go over the reasons as to why it doesn't. But with the right support and guidance, you will be able to recover from this. You will feel and actually be ok again, but you need to talk to people that can be there for you physically and support you emotionally too.
The urge of self harm can be very common. It is a struggle many people have, but just keep fighting.
Self harming is a way of being in control. When everything seems to be out of control the only way to feel ok is to gain that control. Back and therefore. Self harm.
some people thinks it gets the stress away when really it don't please contact someone to speak to to help you deal with your problems in a better way than self harming
You may feel like the physical pain takes away the emotional pain. You may feel like that is the only way that you can feel okay. But you should know you're not alone & self harm is not the answer.
Anonymous
June 13th, 2016 2:40am
Sometimes when we feel like we're not in control, self harm seems like the only option to make you feel better - when in reality, it will truly only make things worse.
Sometimes when we are overwhelmed with sadness, after all the tears, we feel numb, really numb inside. Some of us desire to 'feel' something again, so we use this unhealthy method of 'self harm' to feel in control of the situation around us. However, self harm is addictive and have serious negative repercussions, so stay away from it and fall back on other methods to feel with the pain inside.
Anonymous
March 2nd, 2021 12:23am
I think I felt like that because I wanted to control my life a little more, and I also wanted something that made me feel different from everyone else. I think I read a lot about people who would self-harm and then be told they were enough. I wanted someone to see my scars and tell me I was enough. Even now, years later, it still makes me kind of sad that my fourteen year old self felt like I had to go to such lengths to try to feel loved, but I remember how it was. I also think part of me wanted to end my life, but was too scared of the permanence.