Question
How can you healthily learn to live along side someone who sexually assaulted you if you have no way of not getting them out of your life anytime soon?
2 Answers
Last Updated: 09/15/2020 at 5:12pm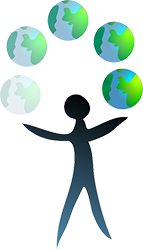 Moderated by
Psychologist
Hello! My name is Dani, I am a Psychologist and registered Psych Assistant. I have a passion for helping a different types of clients from all diverse backgrounds!
Top Rated Answers
It can be difficult to live with someone who has hurt you in this way. If you are unable to move into your own place, the main thing would be to ensure your safety. Some people find it easier to be able to stay at a friends home on occasion or when you think that your partner will most likely assault you. Removing yourself from the situation would be the most positive outcome. However, if you are unable to do this, letting others know what is going on and finding a safe place would be your best option. Hope this helps! If you need to speak with a professional or any one of the Listeners here at 7 Cups, we would be very happy to assist you in dealing with the complexities of this situation.
That is a very difficult situation to find oneself in and I am sorry to hear that you can't leave it currently, love. Thank you for reaching out and asking for help as that is a very good step to take. Reach out to friends, family and other members of the community or people who have been in similar situations as you to formulate a plan. Remember that you are not responsible for their actions, you are not responsible for their emotions and their actions and words are not a reflection of you but rather their fragile sense of self. You are so strong, love. Try and establish boundaries, even if its small ones as they go a long way. Learn to identify attempts at gas lighting and abuse as this can allow you to process what they say and why they say it - the why being on them exerting possible control over you. If something feels off then ask a third person to give some insight on what might be happening. Practice self-care and allow yourself time to heal and replenish your energy too. Please know that you are valid and although it seems difficult right now, things will get better. Stay safe