Question
How to deal with a university pastor who lost his job due to gross misconduct. nothing illegal or anything like that just sin he fell into (not idea what), how to deal with the devastation it brings?
1 Answers
Last Updated: 09/24/2018 at 11:49am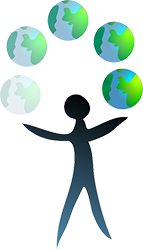 Moderated by
Licensed Professional Counselor
The therapeutic relationship can assist you in accomplishing your goals and clarifying your wants and needs. As a skilled counselor and therapist I will help you along the way
Top Rated Answers
Anonymous
September 24th, 2018 11:49am
First he must seek forgiveness and then he must forgive himself, forgiveness is the path to healing. Then he has to pick himself up and make things right, it is not the end of the world. It will take time, but we all sin, we all fall short of the goal but that is no reason to throw in the towel. He is not alone and if he can find the strength that is already there, then he can move forward and not only make things right, but he can also make things better. It is time that he replaces the lust with love.