Question
How do I keep in touch with old friends while in college?
21 Answers
Last Updated: 04/06/2020 at 10:32pm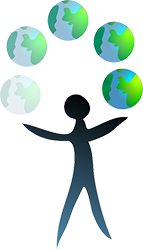 Moderated by
Marriage & Family Therapist
I assist adults and couples in CA experiencing relationship challenges and interpersonal struggles including anxiety, depression, and a myriad of other life challenges.
Top Rated Answers
True friends will always be there no mater what. You may not see each other as often as before. You may not talk unlike before but once you guys see each other the bond will always be there if they are real ones. You may lose some but friends are not measured in quantity but in quality. But of course, if you have time. Try to message them through social media or text them once in a while.
Anonymous
March 15th, 2019 8:38pm
It is very common for people to lose contact with friends as they move up to further their education. Thankfully, however, because of technology among others, we are able to stay in contact with friends. Some ways to keep in touch with your friends may include: Meet up as much as possible. If you are studying in the same area or the same country where your friends live, try meeting up with them whenever you're free or available. Secondly, make use of technology. Today, you can literally video chat with someone from the other side of the planet, with clear images and sound (assuming you have a proper internet connection). This is very convenient especially if your old friends are far away or you just can't afford to visit them. And finally, If you are an "old school" type a guy or girl, consider writing your friends a letter. Mail speed has significantly improved throughout the years. Now, you can receive mail/s in less than a month. You might see writing letters as a hassle, but it really would mean a lot when you send letters to your friends. They would, more than likely, cherish the fact that you went through all this effort to buy envelopes and stamps to send them a letter instead of emailing them.
Sending a message every once in a while will help. Just to say hi and find out how they are doing. Keeping in touch does not mean always meeting up or hanging out. Sometimes a simple message or call can go a long way.
Keeping in touch with old friends while in college can be challenging due to geographical location and time constraints; however, its more easily done with technology. You can borrow someone's computer to skype or do face chat with your friends over the phone. Set aside time each week or every other week to do so. Also, see if you can arrange to see your friends over breaks You can talk to your friends and voice your concern about staying in touch and come up with a plan together on how everyone can contribute to staying in touch. I wish you the best!
Nada
July 3rd, 2017 2:03am
Checking up on your friends every other day through social media or phone calls would work. Arranging a time to meet each month would work as well.
Try texting or calling them at least once in a month. Share important events and feelings that you have in your new life and encourage your friends to do the same. Thy to stay open with your old friends because sharing only general info and facts can make your relationship shallow and less fulfilling.
facebook or phone numbers will help
Anonymous
August 29th, 2016 7:01am
You can chat with them in social media and also sending text messages when you don't have time to call.
Anonymous
September 5th, 2016 11:58am
I leave them a message telling them I miss them and that I'd like us to decide a time to call. That usually works the best. I also have a group chat with all my highschool friends where we try to keep each other updated.
Anonymous
September 6th, 2016 3:50pm
Any for of instant messaging works for me, with the occasional get together on something like skype to speak to them in person.
The internet is a great resource. Video chat, e-mail, and social media can help you and your friends stick together.
Anonymous
October 18th, 2016 5:42pm
Keeping in touch with old friends while in college is easy, if they're true friends then it'll be even easier. We all have phones and social media, which just makes connecting with others easy! Don't be afraid to send the first message or like or comment on a few pictures, the person will thank you for it.
There are so many ways to keep in contact with those that you love. Text messages, phone calls, facebook messenger are all great tools. Another great way is to write a letter and be "pen pals". There is something special about receiving a letter in the mail!
You can talk with them on the phone, send messages and share tidbits of your daily life to let them know you still want a relationship. If your friends aren't too far away, maybe even visiting them once in a while, or if you both go down to your hometown
Social Media is a great way to keep in touch. If you are not social media savvy, don't be afraid to pick up the phone and call. I know my friends and family love to hear and see what I am doing from time to time.
Anonymous
January 8th, 2018 12:31pm
Connect with them on social medias. Call/message them on a regular basisi. Plan regular meet ups. Tell them that you miss them.
There are a lot of ways to keep in touch with old friends when you go off to college. If you are video game players, multiplayer games are a great shared activity for keeping in touch. You can also keep in touch using VoIP services like Skype or Discord.
I would drop in short messages sometimes at least once in a week or so. Just to check how they're doing.
Anonymous
June 27th, 2018 8:48pm
Plan meetings, monthly or yearly, according to how much free time you and your friends have.
Anonymous
July 23rd, 2018 3:06am
You generously message them every so often and pencil them into your schedule. You can have a planned out event for every so often.
You contact them on Facebook and talk to them or Skype with them. When you go back home, you ask them if they want to meet up for coffee and if they say yes, you meet up for coffee and catch up. I think the issue that many people are struggling with is that they are too afraid to contact them on Facebook regardless of whether you are friends or not on there and people end up thinking it is too late anyway and they lost that person forever or what is the point since they are not in the same city anymore. If you want to keep in touch with friends, you try to keep in touch, if they don't want to be your friend anymore, you move on.