Question
I am finding it difficult to deal with college life. What should I do to manage it?
6 Answers
Last Updated: 09/13/2021 at 1:12pm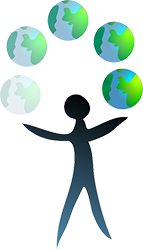 Moderated by
Marriage & Family Therapist
Feeling depressed or anxious can be so overwhelming. I want to help you feel better and be able to enjoy life. You are not alone and you deserve emotional support.
Top Rated Answers
Anonymous
December 5th, 2017 8:26am
Always know how to have a balance of both. Work Hard then Play Hard. Schedule time for everything and stick to it.
Anonymous
December 7th, 2017 10:23am
It isn't easy to adjust. It takes time. Maybe you think it is difficult since you're not used to it. You're new to college life. I think you should do what you can do for now. Manage your time properly. Don't forget to enjoy things.
Anonymous
December 12th, 2017 10:31am
Hello If you thought that a college is a place where students do not have work to do, then get that notion out. Because, the truth now you know for yourself. In order to manage well, ensure that regular working is being done. In order to avoid the last minute panic attacks. If you are unbale to handel the writing assignments pressure then choose Toronto essay writing service . They will do the wrok for you.
most colleges have counselors on campus, and you can also speak with your RA or an upperclassman to help you come up with a game plan
Use a planner/calendar of some sort to track everything. Stay on top of your schoolwork. Make new friends. Talk to someone you trust (family, etc) if you're struggling. Take lots of deep breaths. Stay positive.
Anonymous
September 13th, 2021 1:12pm
College life can be very difficult. Things like making new friends, leaving family and friends behind, finding our way around campus, work load and more can be extremely stressful. I think there are many ways to manage college life in a productive way. Students might have to try a few strategies before they can find the best fit for their specific lifestyle. Some things to try would be a good schedule that fits what you need throughout the day. I think making sure there is time for studying and fun will help minimize some anxiety and guilt around studying versus friendships and fun. Also, keeping a mood journal to record how you are feeling and when can help you get a feel for when you are most energized and when you need to take a break from the hard stuff. In this way, a student could notice good times for study and good times for fun to keep energy flowing equally throughout the day. Hope this helps!