Question
What should I do if I can't get into medical school?
175 Answers
Last Updated: 01/13/2022 at 10:59am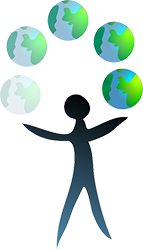 Moderated by
Halayma Khatun, M.A Theology(U.K, UAE), Diploma With Distinction in Counseling, Certification trauma abandonment
Counselor
Compassionate, patient, experienced depression counselor. I use Psychodynamic counseling techniques. My counseling experience is +8 years, I counsel women.
Top Rated Answers
If you want to get into medical school, keep trying. Figure out what is stopping you from getting in, and then address those. See what you can improve on to improve your chances of getting in e.g. doing better during interview stage, studying harder to get a higher mark. Find other medical schools you could apply for. If getting into medical school is impossible, perhaps you could try doing something similar where the entry requirements are not as high e.g. nursing, microbiologist, physiologist. If your parents are forcing you to enter medical school, they do not have the right to do that. You should do something as meaningful or interesting to you as possible, because doing a job that you do not enjoy for the rest of your life would make you miserable.
From strict academic requirements to having to sit for complicated entrance exams, medical school can be extremely competitive. If you have failed in your quest before, learn from that experience and don't give up. While you wait to apply again, build on experience by volunteering doing something that's not only look great on resume/medical school application, but that is also give you a sense of purpose. Also, when applying for medical school, apply to many programs that fit your needs. Remember you are not alone, with a positive attitude, hard work and determination you will soon become a medical school student. Good luck!
Medical school is difficult to get into and you shouldn't shame yourself for the fact that you weren't accepted. There is a certain stigma around so-called failures that you should try your best to avoid getting wrapped up in because it can cause you to drown in your own self-pity. Instead, use the fact that you weren't accepted as a motivating factor to pursue a career or a different pathway that can help you achieve your goals. There are lots of careers that you can pursue that share similar characteristics to that of a doctor or a physician's assistant. Doing your research and exploring those different pathways are especially important! In fact, you might even come across a pathway that is better suited for you than what you originally planned for. Look at the pros of not having gotten into medical school and capitalize on what your strengths currently are in order to keep going. Access the resources that are made available to you and use them to work towards a better version of yourself. The key aspect here is to remember not to give up on yourself, because perseverance is important throughout continued education; and for life, in general!
Anonymous
November 13th, 2020 7:09am
Do whatever else inspires you. If you can't get into medical school, it is not the end of the world. Lots of people don't make it and they live wonderful lives. Just find a job that interests you and go from there. If you can get a job that inspires you to do great, then you will live a wonderful life without going to medical school. I'm sure, if you really try, you can find something else that interests you. Lots of people don't even go to college, so it wouldn't be the end of the world if you didn't go.
You can try other medical alternatives like pharmacology, physical therapy, or any major related to the medical field, it'll make it easier to link your studying with med school or after graduation you can do masters, diplomas in the branch of medicine that feels appealing to you or consider studying for USMLE. Thanks to the modern world we live in and the power of internet, there are multiple courses online from well established med schools you can benefit from. If it's due to a financial matter, there are a lot of internships opportunities that you can look for online and they offer great help. Hope this helps :)
The first step is to fix your application where it's weakest. If your grades aren't the best, consider attending a post-baccalaureate program. Retake the MCAT if you totally bombed it. Take a year off and volunteer if your application is weak in that area. Admit it. You options include taking a related degree or reapplying. Getting into medical school is extremely competitive, so although you may be disappointed not to get a place, you won't be alone. You can also learn from the experience. Take some time to think about why you weren't successful. Get Some Medical Experience on Your Résumé ... Do Research Projects. ... Put in Time Serving Others. ... Choose a Major You Will Excel In. ... Apply to Multiple Schools. ... Study Early and Often for the Medical College Admission Test, or MCAT. ... Learn Another Language. ... Don't Skimp on Extracurricular Activities.
Anonymous
December 2nd, 2020 5:44pm
You have lots of options apart from medical school, which are somewhat equivalent to what you want to do. Again it comes to the question, WHAT EXACTLY YOU WANT TO DO? It also depends on where you are studying. Some countries have fixed education system, where students don't have many options apart from being a doctor or engineer. In various countries, you can study bachelor's in Biology, then do master's in relevent field, and go for PhD to become a doctor. A friend fo mine studied BSc Biology, then did MSc in Cancer Biology and Now she treat cancer patients while pursuing her PhD. Ofcourse this isn't the case everywhere. try to explore more and find oppurtunities.
Anonymous
December 6th, 2020 6:52pm
There are lots of good medical school applicants and not nearly enough medical schools for all those applicants. Try to remember that part of the joy of learning all those subjects was about the process not just the product. You can still use the material you learned in all sorts of ways throughout your life. At the end of the day, medical school for you has been about wanting to help people. You can help people by counseling them, supporting them, employing them or contributing to their work as an employee in another field. Helping someone medically isn't the only way to help. There are also Phd opportunities for research if you are strongly interested in medicine without having to be an MD. Finally, you can always apply again!
Anonymous
January 20th, 2021 6:51pm
There are many potential workarounds one might consider if they have their heart set on the medical profession but feel they are unable to attend medical school. If you really want to go into medicine, but can't get into medical school, it may benefit you to look outside your country of origin at other medical schools. Anecdotally, some claim the admissions requirements are more lenient at medical schools outside their country, however, you will still want to make sure any school you do consider attending is accredited and legitimate. If this is not an option, there are many medically related fields one might consider if they want to still work in medical settings. Nurses, nurse's aides, physician's assistants, home health aides, pharmacy technicians, radiology technicians, occupational therapists, respiratory therapists, physical therapists, speech therapists, hospital staff and long term care facility staff are all options related to the fields of medicine and health that one might consider, should medical school not work out. I wish you best of luck in your academic and professional pursuits.
The most important thing is to not take the rejections personally. Figure out what you need to do to improve your application, whether it be gain clinical exposure, shadow, volunteer, or conduct research. There are so many jobs out there like scribing, clinical research assistant/coordinators, etc that will provide you with the experience to bolster your application. You can also choose to take the MCAT again, but only if you're not happy with your previous score. Once you've gotten a bit more for your application, apply again! If you end up deciding that med school's not for you then that's alright, but it's not the end of the world not getting in.
Anonymous
January 21st, 2021 11:14pm
I am also someone that hopes to get into medical school in the future. I know that it can be quite a challenging and rigorous process, but if you don't get in the first time don't give up. There is always next time, instead of thinking of it as a failure in your life, think of it as a learning curve. A redirection that will help you improve as an individual and help you to become the best doctor that you can be in the future. All the struggles that you go through to achieve your dream, will help you to better empathise with others and help them with what they may be going through.
Anonymous
February 19th, 2021 1:59am
Try again! Find a mentor, adviser or trusted professor to talk to! They will help you build your resume and practice interview questions. Build up that resume and go for it! It is difficult to know what schools want, but your adviser/mentor/professor knows best. You can always look up what certain medical schools are looking for! If you need a certain amount of volunteer, clinical or research hours then you need to go above it! Also, know your story! The interview is to show yourself off! You are doing amazing! Don't be discouraged because you have someone cheering you on! :)
Anonymous
February 25th, 2021 4:08pm
I am also a pre-medical student. I just wanted to share with you some things that my advisor told me a while ago. Medical schools actually really like to see you take time off, or gap years, after school to go and gain real world experiences through work or volunteering or giving back to the community. If you look at the average age of incoming medical students it might surprise you to learn that that age is actually closer to 24 than it is to 22! I have even had many advisors encourage me to wait a year or two after I graduate before applying so that I can have more time to add experiences to my resume. (everything will be okay in the end!)
Fight for your dream in every moment because a dream is such an important aspect of our lives. There is always more that can be done when it comes to achieving your goal. Think of all the different options and paths that you can take to take another step forward toward your end goal and achieve what you truly believe in. It is vital to the human brain that you make time for needs and wants alike. So strive through this set back and continue towards the path in the medical field that you have been considering to be your goal.
It really depends on where you're from. If you really want to pursue medicine as a career, it would be good to ask around if you get more chances to apply again, and for the same work hard. Medical school can be pretty hard to get into, I can really relate and understand the pressure that comes for it. Just ask around to know if you can get a gap year or something for you to improve and give better the next time. If not (in case you'd not mind another career path), it's good to explore some other fields where you can work. Medicine field alone has a ton of sub-fields which you can apply for. Give yourself time to think over this and don't be too hard on yourself, you did the best you could and if you are decided that you want to do medicine and nothing else, use that to motivate yourself and try again!
Anonymous
March 20th, 2021 4:36am
If you can't get into medical school, I say try try again. Often times there are barriers that make it difficult to make it into schools. I would find out what it is that is making your application lacking. If it is lack of volunteer hours, volunteer more. If it is a lower MCAT score, study again and retake the MCAT again. If it is lack of extracurricular activities, take up a sport or hobby. I know, it might be frustrating to not get into medical school the first time, but if you have nothing to lose to try again. You can only get better for the next time around.
Anonymous
March 25th, 2021 11:22pm
You can always reapply, it never hurts to try again. I've seen many people who didn't get into medical school on their first try or second try but they never give up and kept trying. You can do it too. You can go volunteer, shadow and go do some research. If you gpa is not that good then you can always go back to school and take some extra classes to boast your gpa. You can also retake the exam if you are not satisfied with your old score. Just remember, not getting into medical school on your first try doesn't mean anything.
Anonymous
April 10th, 2021 2:15pm
Don't give up!!! I can talk for applicants in the UK, that if medicine is something you really want to do then apply the following year. If you didn't get the grades then resit your A-levels in the gap year, and utilise the gap year by volunteering so that you can boost your personal statement and make your application as glittered as possible. You can also take another course and that apply after graduating from that course, or some universities, like the university of Manchester allow you to transfer between courses, so if you take a course like biomedical sciences you can transfer after a year. Just remember that there are so many pathways to go into medical school, which means that there is no need to give up at the first hurdle - that first hurdle will just make it better for you. If medicine is your dream, then never give up on it, because the same way you can dream good in a million ways, that is the same amount of ways to enter medical school. Never give up on your dreams!!!
It is very common to not get into medical school on the first try. Most people have to apply multiple times in order to get in. The best thing for you to do is to evaluate how much you want to go to medical school. If this is something you are extremely passionate about, you could reach out to a school counselor or the schools that did not let you in to find out how to improve your application. Then, take the next year to solidify your application before applying again. OR, if you do not want to try to apply again, you could try applying to PA school if that interests you or find a career path you think would in interesting and pursue that path instead. I have faith you will be successful and good luck!
Anonymous
May 19th, 2021 1:51am
Is getting into medical school your lifelong dream? Then don't give it up just yet! It's not because you filled out some applications and that they all got turned down that you should call it quit. There are other schools to apply to. But first, evaluate what happened? Could you have done things differently? What could you change next time you apply? Is there someone you could ask advice to? Reach out to somewhere who have been on that road before? What resources are available to you? If you are unsure, sometimes just an internet search can yield preliminary results, or help you brainstorm your next step. It's never too late and it's not over until it's over. :-)
Anonymous
May 28th, 2021 6:35pm
This question could very well be asked by me a few years back. I myself had dreamed of becoming a doctor and serving the people who are in pain. I couldn't get into a medical school. Spent another year chasing after my ambition. still couldn't crack the exam. Felt dejected. cried. Alot. But then a friend of mine asked me a question that changed my life. He asked me why do you want to be a doctor so badly? is there nothing else that you can do to still serve the people who are in need and pain? Is doctor the only person who can help? All i had to do was find out the actual reason why i wanted to be a doctor. Today I am working in a healthcare system. Not a doctor. But still helping and doing by best to help those in pain and need. My life is very much fulfilling and today i know that I was meant to make a difference in this field. Doctor is not the only person who runs the healthcare system. we have nurses, paramedical staffs, technicians, physician assistants, OT technicians... so many fields to make a difference. All you need to figure out is why do you want to become a doctor? Once you know the answer to that, you will also understand that there are so many ways and professions where your efforts are needed.
Anonymous
August 19th, 2021 3:04pm
I've been here. Medical school seems so far away for whatever reason. Since I've known myself I've always wanted to go to medical school. I've never seen myself doing anything else beside pathology. Then I had to accept that, that might not be completely feasible in my case, for monetary reasons. Whatever the case may be for you, find something else you're passionate about. Look around you. What do you love to do? What passions do you have? Where do you see yourself aside from medical school? It may seem like it's the end of the world if you don't get in, but the world is your oyster. There's so many things out there. Don't give up, you got this!!!! Best of luck, xoxo.
If you can't get into medical school see what other sciences there may be that you like and start from there. Then see if biology or chemistry of if you can become a physician assistant. There are so many avenues for you that you can take. Never give up and always look for solutions. Believe in the impossible and head straight for your best dream. Make it a reality by focusing on your goals and taking it of course one step at a time. Hope can take you farther than you can imagine. Belief in yourself can make anything possible.
Be like me and do something different! This actually happened to me! I couldn't get into medical school because some of my grades were not As. What I ended up doing was becoming an accomplished PhD in the field of education. Your life may look at some times like you are destined to do one thing, and then circumstances or real events shift your path a bit, and I am here and alive to tell you that you will be okay. I am running my own successful business and consulting with adults about improving their own lives. So you see, that's not what I expected to be doing because I was so fixed on the idea of becoming a Medical Doctor. But it is the fixed idea that caused the problem, not the actual events in my life, which each seemed to be put there so that I could learn more about myself, the world and my place in it.
If you didn't pass your exams to enter to the medical school, you can study again and retake them. If you have not taken the exams yet but your overall grades need improvement, you can try to organize your studyng more by keeping a list of things that you need to do as well as a timetable. You can also read about other careers that have similarities with the medical field and, of course, you can ask your professors for help and explain to them what you think. You can also address your friends, as they will help you feel comfortable about that