Question
How do I come out as ftm to my mum who cried when I came out as non-binary??
1 Answers
Last Updated: 05/03/2020 at 10:14pm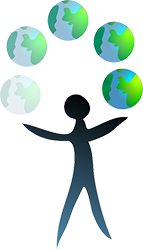 Moderated by
Anna Pavia, psicologa psicoterapeuta psychotherapist psychologist counselor
Licensed Professional Counselor
I feel my work as my personal mission and I love it. My work with clients is nonjudgmental, supportive. I am a very good listener. I use several approaches. Amo il mio lavoro.
Top Rated Answers
Hey!, unfortunately,I went through a similar situation a year and a half ago. How I managed her to understand me, was that I talked to her in "her ways". My mom loves reading and writing, so I figured the best way to express my feelings would be to write her a letter. I use a very useful technique whenever I have to deliver "bad/neutral" news to someone. I call it, the sandwich method; and it is a way to structure your writing or your speech. Let's pretend bread is = good news, compliments Cheese, ham, lettuce, bacon = the "heavy" content" Bottom bread= compliments So, first, I explained how grateful I was for having her as my mother, and thanked her for my great childhood. Then, I told her I felt as if my body was wrong, my feelings, etc. Then, I thanked her for understanding me, and supporting me, and being a great mother. I hope that helps. Dm me if you are unsure about my sandwich. haha