Question
I mostly have cravings in the evenings. How do I deal with that?
1 Answers
Last Updated: 05/01/2019 at 1:09pm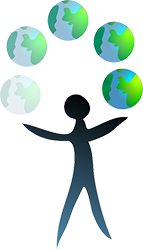 Moderated by
Pre-Licensed Professional
I help guide clients to create positive change in a non-judgmental and supportive atmosphere.
Top Rated Answers
Your body is probably telling you that you are sleepy or that you are missing company from someone. You could try to press lemon in a bowl of water and drink. Or eat red grapefruit. Citrus removes much of the sweet tooth. As for cravings of fatty and salty food try to just put 1/4 of a teaspoon salt or bicarbonate on your tongue. Keep it there and swallow slowly. The goal is to keep it for many minutes, like 5-15 minutes. And drink water of course! I would also try to lit incense sticks that doesn't smell sweet in any way. A sallad, a kiwi or an egg in the evening for keeping me full and making me feel sleepy.