Question
How can I handle stress from a very passive-aggressive boss?
8 Answers
Last Updated: 02/20/2018 at 12:20am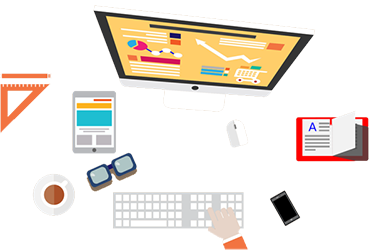 Moderated by
Clinical Social Work/Therapist
I believe that problems are separate from the person having them and that our own stories and how we look at our own stories directly influences how we perceive those problems
Top Rated Answers
I would try being really direct with your boss, while still staying professional. If you sense something is wrong, call them out on it. If the situation doesn't get better I would suggest taking to someone in your company's HR department - you deserve to have an emotionally safe workplace. Balancing a negative work day with uplifting leisure or "post-work activities" (hiking, jogging, going to a play or movie, spending time with friends, baking/cooking) can be a great way to let of some of that tension and stress and be able to go into work the next day not feeling so bogged down, as well as planning little things throughout the week and on the weekend to look forward to :)
Dealing with stress can be really frustrating but the best you can do is stay calm and don't let it bottle up. If possible, try talking to your boss about how you feel in a polite manner. You'll be fine, I promise. : )
I think you should speak to him about this matter. You can start this with being very respectful and voicing your concerns. You could tell him that you are willing to do the work, but that you are unhappy with the way things are communicated.
The way I handle stress from any authority figure is I write a letter addressed to them but then hide it or tear it up afterwards. In it you can say whatever's on your mind. You can curse and say any horrible things that you know you would regret if you said it out loud. That way you get rid of that built up frustration.
mimi19
January 26th, 2016 11:21pm
Even if you wish to quitting a job may not always be a viable option. "Approach your boss calmly and ask, 'Can we put in writing what you expect from me and what my performance criteria is?Once roles are clear, your boss will have little chance for finding ways to be passive aggressive
The idea is not to let him/her get to you. Always remember the more he/she gets to you the more he/she will do it because he/she knows that it gets to you.
Hello, sorry to hear you are going through such stress currently. Have you tried discussing your expectations and needs during your yearly appraisal discussions? I understand that your boss might not be open to feedback. Perhaps you could discuss this issue with HR. If you're afraid it will not go well, you can seek to discuss it with your mentor. If you don't have one yet, I strongly recommend that you seek one in your company, build a good relationship and trust and he/she could help you by sharing how he/she reacted in such situations.
Stress in general can deplete us of our survival resources and it is important to not get involved with the emotional roller coaster that this type of person can cause. Change your thoughts from, "it is my fault" to I can change his or her behavior. It is always wise to work smarter and not harder. Working smarter means knowing the rules of the job and maintaining our level of professionalism will increase workplace survival.