Question
How do I avoid disappointment, if I have lot of expectations for myself?
16 Answers
Last Updated: 06/25/2018 at 10:11pm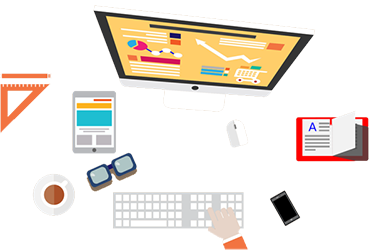 Moderated by
Katherine Aucoin, Transpersonal Counselling Psychology
Counselor
I offer you compassion and support on your unique journey. I look forward to working with you to heal your emotional wounds to find more freedom and joy.
Top Rated Answers
Expect realistically, but dream big! ♡
Expected the unexpected. Both failure and success are very vital parts of life. Without disappointment there is no learning. No one who has ever succeeded in life got every single thing perfectly.
Make sure your expectations are realistic and be reasonable about your timeline. Most importantly, do not compare yourself to others. You are an individual. You are you, not anyone else.
It's good to have high expectations for yourself. The road to your goals is designed to have bumps and detours along the way, and sometimes along the detour, you could discover a new goal. It's always important to sit and reflect periodically on what your goals are, and how they will make you feel. The most important thing to remember is to not compare yourself to others. Someone else may have seemed to take the elevator to success, but you will have more satisfaction (and burn more calories) by climbing the stairs.
By realizing that nothing is ever perfect and thus focusing on what was achieved and what could be done to improve the next time..because there is almost always a next time.
Not everyone is the same. Theres no one answer fits all. Perhaps writing down your goals or pros and cons of things in your life or expectations can help with that. Planning or thinking to your self what disappointments could arise, might already allow you to be ahead of the situation if it happens.Also speaking with a counselor or therapist might help your feelings.
Having realistic expectations will allow you to accept the flaws each person has. We need to learn how to take responsibility for our own lives and our own decisions before we can expect others to do the same.
Anonymous
October 27th, 2015 6:26am
Recognize that you can not obtain all goals that you set for yourself. Make a list of things that you can accomplish without stressing yourself out too much and check them off, one thing at a time.
Failure is the precursor to success! Use your disappointment as a source of motivation for your next goal. It's great to have expectations, but be realistic too.
Anonymous
January 11th, 2016 4:27pm
I count all that I have done to achieve my goals, all the small steps. Then I brake down the expectation and tell myself how I am one step closer. Some of the expectations may prove to be unrealistic and that is ok, no two people have the same life plan, life is not a compititon.if you play for happiness
Always give room to yourself for mistakes. After all you are only human. The idea is to make room for the mistakes and make room on working on the mistakes to make it right.
The best way to tackle big goals or lots of goals is a little at a time. Someone once said how do you eat an elephant, one bite at a time. I prefer my elephant with a good barbeque sauce. Set milestones, and achieve those milestones on your way to your larger goals. Also it is a good idea to reflect once in a while on what you have done. I find looking back on everything I have done a few times a year is very pleasing and helps me keep what I have accomplished in mind. Lastly, if you are constantly concerned about achievement, remember to go easy on yourself and treat yourself well.
This can be challenging but we have to remember that we are all humans that we aren't always going to get things correct though we want to be the best that we can. Our biggest enemies sometimes are ourselves and that is hard to deal with but if you remember that you are human and take a step back and breathe things will get better
Anonymous
May 16th, 2017 9:28pm
The best way is to try to set proper expectations and avoid perfectionism. There's no way to be absolutely perfect at everything, and the key to avoiding being disappointed is to realize that your best varies from day to day, and that you'll make mistakes and that's okay. If the expectations are more realistic, but still high, you stand a better chance of feeling happy with your efforts.
When you realize you are about to commit to something that might end up with you being disappointed in yourself, take a step back to reflect. Ask yourself whether your expectations are in line with your own values, needs and who you are as a person. Or are they simply to please others.
Stop having expectations for yourself! Accept yourself exactly the way you are. Disappointment is deeply rooted in expectations and desire and the habit to consider ourselves "not good enough". We are disappointed when we don't accept failure or success. Let's stop using the wrong words like "failure" which leads us to judge ourselves too harshly, and unable to achieve high goals and gratify the expectations others have for ourselves. Our purpose isn't to realize somebody else's dreams.