Question
What are the fist steps I should take to find a job?
18 Answers
Last Updated: 08/30/2021 at 3:26pm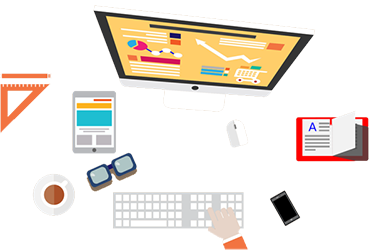 Moderated by
Marriage & Family Therapist
Therapy slogan : confidentiality, respect and professionalism!
Top Rated Answers
Alex
June 20th, 2016 5:25pm
Looking for a job could be really difficult and challenging, yet rewarding at the same time! Looking in the paper, online, and in local stores/establishments is a great way to start!
Anonymous
July 14th, 2020 9:34am
Type first correctly? Just kidding. You haven't mentioned anything regarding what kind of job you are looking for or at what position, so I'd say, figure out what you want to work on, where you want to work, whom you want to work for and then start preparing your CV and your Portfolio, etc. Send your applications around, build lots and lots of people online on platforms like LinkedIn or any other site where you can find work for yourself. And yes, get ready to hustle! Earning is very rewarding but it comes at a great cost. Your time, your energy, and sometimes even your sleep. Just remember either you do what you love or you love what you do. It will make the job easier. Take care and all the very best on your new journey.
Anonymous
March 10th, 2015 11:34am
I'd suggest picking yourself up and getting yourself out there! Maybe you could try job hunting online or go to a careers fair?
The first steps to take to find a job is to identify what job you like to do. Write down your interests and jobs you feel you may be able to do. This is a good starting point, it will allow you to narrow down your search and to do an online job search for the particular jobs. Once you have done this you will be more aware of what is available to you locally. It is important to be realistic and only apply for a job that you believe you can do. If you feel you have the skills and experience for it then go for it. Your skills and experience may be transferable too so keep an open mind.
Anonymous
May 5th, 2015 7:28pm
Search for a job with a positive attitude. It doesn't matter what kind of job you get, as long as you do your best.
make a list of what i am capable at, and if it matches with my interest (or you can tolerate the most)
Anonymous
August 18th, 2015 3:05am
You need to write yourselef up reseme and then look for jjobs and then y will just wait fro a job to line up
The first steps anyone should take is developing an adequate resume that displays previous work history and any relative or appropriate skills relating to the position
Anonymous
November 2nd, 2015 11:19pm
First thing to do is get your resume together. If you do not have one, go online and find a basic template to help you create one. Then, think of what kind of job you are looking for and what you are qualified for. The internet can help as well to look for many jobs.
The first step to anything needs to be research.. What worked for me was, I checked job descriptions of various jobs before interviewing for them. Also, try and stick as close as possible to doing some thing that you love. You can never go wrong with a job that you love to wake up each morning to do..
Think about the job you want. Take into consideration your interests (e.g. whether you're a people person), your time and financial situation and look for those roles that you know will contribute to your life in a positive way and help you reach your long term goals. Then, set yourself small tasks such as; completing say 2 job applications a week. Tailor your applications to the roles you're applying for. Proof read and ask someone you trust for their honest opinion/feedback before sending it off. - Good luck!
You can put your resume out there by using proper and legal job sites that are provided. If you are reaching out to any specific company make sure to research the company first to know its pros and cons.
I would start by determining what you are qualified for and what interests you. Once you know that information job boards are a great place to start. Also, creating a LinkedIn page can help you network with people in your career field.
Anonymous
August 7th, 2017 8:16am
1. Create an account on platforms like LinkedIn. It's one of the easiest ways of showing what you have to a wider audience. 2. While at that, you should also give effort to visit individual companies (either in person or via their websites), and check out their announcements in bulletin boards or under their "careers" page in their site. Note that you can submit an application even when companies have not implicitly stated that they need employees. 3. Continue building your network both in real life and in professional social media. You can do this by being an active member in the community (volunteer works), and by actively participating in online forums.
I am personally in the same boat for trying to find a job so hopefully I can help you out with this. Firstly, you should try to start with thinking about what hobbies and interests you have and how it could become a career, as being interested in your job is very important for overall mental health and general enjoyment in life and so finding a job that could link to something you naturally enjoy doing already could be helpful especially as it might mean you already have experience in that area. Another thing you could do is think about the general types of jobs there are such as desk jobs, travelling jobs, manual labour, and interacting with the public. You can research briefly into each type you can think of and see if any of them feel better suited to you and your circumstances. Thinking about whether you're interested in maths, science, and mechanical types or more literature and arts and crafts is another good starting point and most jobs are put into one or the other. Think about if you want to work in a large business or small or even a charity organisation. I personally couldn't see myself in a large, competitive business organisation and am researching into the charity sector, particularly regarding animals and dogs and these are what I can feel that I am strongly drawn to. From that, use job searching sites like Indeed and type in general words like finance, or administration or environment to begin to see the titles and types of jobs that come up and look at their key characteristics and requirements for someone in these roles and think about if it would suit you or want you might be looking for. You should also work up a general CV with your qualities and skills like organisation and what you got in your GCSEs, or university or any work qualifications that you have received. There are many qualities that are always useful in any workplace and this could even be useful in seeing if there is anything that you seem to naturally lead towards such as management with leadership qualities.
Research is crucial. Try to find out more about the culture of a potential employer by surfing online, or if close by, just going and watching the employees going in and out. I wouldn't suggest applying through the job sites, if you find a position there, just go to the company's website and apply there instead. Build a strong C.V. / Resume, translate it to several languages (this service should help https://isaccurate.com/arabic-translation-services - I used one of these services I stayed pleased ). Be patient and do not stop chasing your dreams. I wish you good luck with landing your dream job!
First is to look for a job hiring. Maximize the use of internet. Search on different job websites that offers job positions depending on your preferrences, there will also be an job application that you could possibly download both from play and app store, do the traditional ways which is to go around the neighbor or near town to look for job postings on establishments itself or ask from friends or family if they know one. After looking for possible job opening then make sure to be prepared. Review and make resewrch about the company and specific job position you will be applying for. Doing such things will help you to do better during interviews.
Research job opportunities - research jobs that fit your skills and your job hunting will be more focused. Write or update your CV - your CV tells people who you are. It needs to demonstrate how you'll add value to an organisation, what you do well, and what problems you've helped solve in the past. Write online profiles - professional networking sites like LinkedIn have become popular with employers. Sixty percent of hiring managers say they're less likely to give you an interview if they can't find you online. Make yourself visible to employers online. Prepare for interviews