Question
What can I expect if I am changing careers?
17 Answers
Last Updated: 08/27/2016 at 4:26am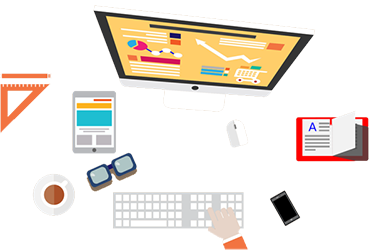 Moderated by
Social Worker
I offer a warm and non-judgmental space for you to work through your problems. I can help you with anxiety, disordered eating, depression, relationship problems and more.
Top Rated Answers
I believe that change will always bring a variety of different feelings and I would describe it as Bittersweet.
It is a new road, and you won't know anything about it. Ask for help, do your research well, meet more people who can help you.Be patient and consistent in your approach.
Changes always bring something good. At least it can be difficult to adapt but with some effort it can prove to be very benefitial
Sabum
September 27th, 2014 10:58am
Expect the first day to be the worst of your career. Things will be a crazy blur, you may go home and cry about how hard and horrible it was...but believe this the next day it will be easier and it will get easier every day after that. Soon it will be like the first day never occurred.
Anonymous
October 30th, 2014 6:55am
Expect a different change in the routine you were once used to as well as different social situations and people that you will be meeting.
Expect challenges, be open to new skills and different ways of doing things, and willing to work with new people in a new environment
When we live providently, we can provide for ourselves and our families and also follow the Savior's example to serve and bless others
Anonymous
December 17th, 2014 11:20am
You can expect twist and turn in your life. Changing career might lead you to two directions, the right path and the less chosen one. But whatever decisions you made, be responsible for it. Because the key to happiness is the fulfillment of what you wanted to achieve.
Anonymous
January 4th, 2015 12:48am
Expect to be able to transfer some of your own skills, but still need to learn some new ones. Expect a steeper learning curve than what you've been used to in awhile. Expect both the stress and the reward that comes with attempting to master something new.
Anonymous
April 10th, 2015 2:15pm
Expecting different pay amount and the type of people you will be around, But also how you feel about the career you are changing to. How you feel about what you are doing in that career.
In general, you can expect to experience the same things you would experience anytime you change something in your life. It will likely be a combination of fear and excitement. It will be scary because you are facing the unknown, but it can also be tremendously exciting since it will all be new. Things will be ambiguous and confusing because you may not have the background knowledge of your new company or the people you work with. There is generally a steep learning curve, depending on how different your new career is vs. your last one (or how different it is vs. what you have been trained to do). Hopefully though, you will be energized by this changed and have your passion for work be reignited. You will be able to apply your learning from previous careers to similar situations you will find within your new career. A new environment can be inspiration and interesting, plus at the same time it can be confusing and intimidating....this is normal. I wish you strength, patience, endurance, and courage as you take on this new career challenge. I hope that in time (and you will need a lot of patience in a new career) you find your career rewarding and satisfying. Take time to smell the roses (as they day). Enjoy! :)
You will learn the network of people, the power structures, who and what organizations seem to be the leaders, options for different jobs and their related experience/education requirements and pay scales.
Anonymous
November 23rd, 2015 10:27pm
Sometimes we are afraid of changing careers because we have put so much work and effort, but doing something we no longer want to can bring us a little down. Changing careers can be changeling but doing something that we like or really want can pay off every obstacle we come across.
Anonymous
March 28th, 2016 9:41am
There might be a bit of a shock. Compare it to moving abroad. At first it'll sound amazing, but you will also start to see the reality. However, this is not a bad thing!
There will definitely be changes, however changes aren't always bad. You can absolutly expect to learn new things about people and yourself as well.
New opportunities but these come in the form of challenges sometimes . Learn, grow and adapt. If you learn how to approach the opportunities that comes in the form of challenges you have nothing to worry about. Good luck!
Well, from my personal experience, stress... Changing jobs can give you new things to take control of, different co-workers and people to deal with... I would call the feeling... overwhelming but... It could be a great choice to change a career!