What Does Depression Feel Like?
Millions of people suffer from depression everyday.?
People that are not depressed often wonder what depression feels like. When we feel depressed, it not only negatively affects us personally but also in our work and our relationships with others. The emotional symptoms associated with depression, such as irritability and nervousness, can result in our being on edge and more prone to reacting rather than responding to situations. This can lead us to saying or doing things that we later regret. Oftentimes when we're depressed, we feel fatigued and have difficulty concentrating-resulting in difficulties performing at work or school at the same level that we may have in the past. Experiencing these effects of depression can in turn make us feel even more depressed if we let them. To counter the negative impact that depression can have, it is important to receive support and learn helpful coping strategies. 7 Cups of Tea listeners are readily available to partner with you in your struggle by providing a listening ear. Learn ways to cope with depression by reading the Depression Guide on 7 Cups of Tea's website.
When someone experiences depression, they often feel down, sad, irritable, and simply not like their normal self. Depression also manifests cognitively, behaviorally, and physically. Some of the cognitive symptoms include being self-critical, having difficulty concentrating, and having hopeless, negative, and/or suicidal thoughts. Behaviorally, you may choose to withdraw from other people and decrease your involvement in activities you used to enjoy. Common physical symptoms are sleep problems, fatigue, and change in appetite and weight. To learn more about depression, what it feels like, and how to overcome it, check out the Depression Guide on 7 Cups of Tea's website. While you're there, request to chat with one of our listeners who can support you during this difficult time.
Connect with an active listener for free by clicking below
Screenshot of What Does Depression Feel Like Chat Room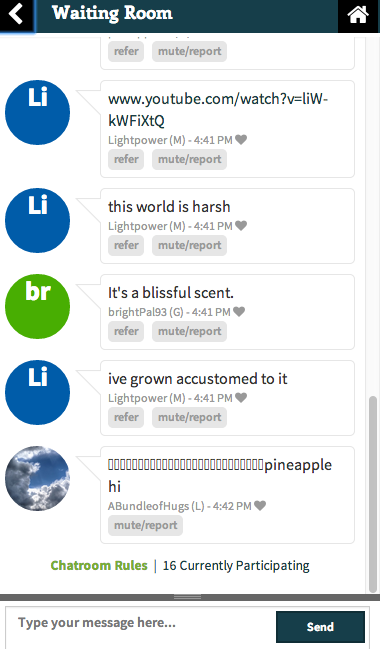 Learn more about how 7 Cups of Tea works