Team Humanity
has had a tough couple of years.
No matter what though, we always bounce back!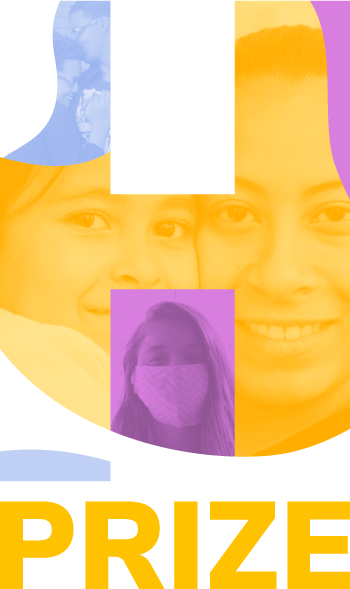 The H Prize is designed to honor our collective efforts and highlight how we help one another grow. People of all sorts - experts and non-experts both - are invited to create their own growth paths on 7 Cups.
A growth path is a series of steps (text, video, images) designed to help strengthen us as individuals and as a global society.
Categories for Growth Paths include:
Compassion
Courage
Spirituality
Hope
Leadership
Motivation
Recovery
Change
Depression
Anxiety
Substance Use
Relationships
Gratitude
Happiness
---
Winners will be celebrated and receive a cash award of $2,000 USD
Expert Judges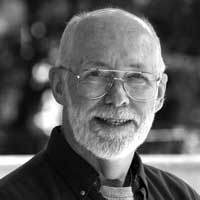 Everett Warthington
Ph.D
Professor Emeritus
VCU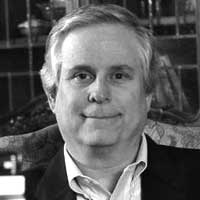 John Norcross
Ph.D, ABPP
Chair of Pyschology
Scranton University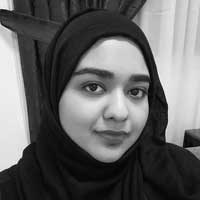 Laiba Jalil
Dean
7 Cups Academy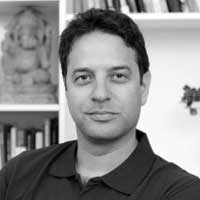 Amit Baumel
Ph.D
Digital Psychological Interventions Lab

Want to help?
Here are your options!
Share the link to your path and ask people to try it out to help you win!
PRESS: FOR IMMEDIATE RELEASE
7 Cups Allows Researchers to Activate Their Healing Solutions on the World's Largest Digital Mental Health Platform
"Growth Paths" offer no-cost therapeutic exercises to those seeking help, give professionals feedback through real-time crowdsourcing, and provides cash prizes through the H Prize
Planet Earth – Nov. 2, 2021 – Team Humanity has endured a tough couple of years. The global pandemic has undermined mental health in ways researchers are only beginning to understand. The mental health crisis is rampant, with around 31 professionals for every 100,000 people. Barriers to health – including cost and access to care – remain high.
Often, psychotherapy protocols feel like a mountain of work. 7 Cups has developed a way for people seeking help to take small steps – within the context of a Growth Path –to better cope and master smaller, snackable challenges.
As the world's largest digital mental health platform offering no-cost, 24/7 on-demand support, 7 Cups is offering mental health researchers and practitioners to add their Growth Paths to the platform. These expert paths will:
Provide support for 53M people seeking help on the platform worldwide.
Immediately garner feedback on their path.
Secure a chance at winning one of a dozen $2,000 cash awards for the best growth paths from a panel of expert judges.
Growth Paths consist of multi-media, user-created educational and therapeutic exercises that teach coping skills. The H Prize honors the most innovative of these growth paths. People – experts and non-experts – are invited to enter the H Prize competition by creating their own Growth Paths on 7 Cups.
"We believe that growth paths are a sort of digital therapeutic or digital medicine that can help people overcome specific challenges," said 7 Cups Founder Dr. Glen Moriarty. "H Prize incentivizes more mental health solutions."
Dr. John C. Norcross, distinguished professor of clinical psychology at the University of Scranton and an H Prize judge, adds that growth paths "encourage professional collaboration and speed up research. We know that tackling the mental health crisis cannot be done alone or in a vacuum."
With a deadline of February 7, 2022, participants have nearly four months to upload and submit Growth Paths to the H Prize competition.
Winners will receive a cash award of $2,000 in 12 possible categories, which include compassion, courage, spirituality, hope, leadership, motivation, recovery, change, depression, anxiety, substance use, relationships, gratitude, and happiness. In addition, there will be a prize for best overall growth path.
A panel of experts will award the H Prizes: John Norcross, PhD, distinguished professor and chair of psychology, University of Scranton; Everett Warthington, PhD, professor emeritus, Virginia Commonwealth University; Laiba Jalil, Dean of the 7 Cups Academy; Michael A. Lindsey, PhD, MSW, MPH, executive director of New York University McSilver Institute; and Amit Baumel, PhD, University of Haifa.
Growth paths will be judged on four criteria: number of steps taken, number of upvotes, quality of content, and content relevance.
Winners will be announced on or around March 1, 2022. Growth paths previously built and shared on 7 Cups also qualify if they are tagged by category.
"The demand for our services – and mental health support overall right now – is massive. We believe Growth Path steps help people overcome specific challenges," said Moriarty. "We're also anticipating growth paths will lead us into new areas that do not yet have therapy protocols, so we can help more people who experience a variety of challenges."
Those who wish to participate – either individually or as part of a university team – can submit the Participant Information Form. 7 Cups has created a video to walk builders through the process of path building.
"When it comes to mental health, collaboration always yields the best outcomes. At 7 Cups we've seen how working together can improve mental health," said Moriarty. "Sharing our growth paths and crowdsourcing solutions fosters serendipity and solutions."
About 7 Cups
7 Cups is the world's largest digital mental health platform. 7 Cups provides 24/7 on-demand support through nearly a half-million trained volunteer "listeners," in addition to online therapy, community and therapeutic exercises. The mission of 7 Cups is to empower every human to care for one another, and the platform is built on empathetic, one-to-one listening experiences with nearly a half-million trained listeners.
Available 24/7 in 189 countries and more than 140 languages, 7 Cups has reached over 60 million people seeking help worldwide, is recognized as a healthcare innovation leader among the world's most reputable health organizations and has won the Stanford Medicine X award for Excellence in Healthcare Systems Design and the World Economic Forum Tech Pioneer Award for transforming health.
By partnering with universities, employers, health plans and governments, 7 Cups breaks barriers to mental healthcare, reducing suffering and providing compassionate help to a world that needs these services now more than ever.