Question
I'd like some help with an eating disorder? Where can I get that and where do I start?
1 Answers
Last Updated: 04/16/2020 at 6:58am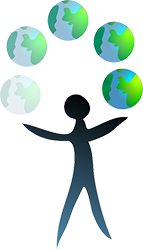 Moderated by
Licensed Professional Counselor
My work with clients is to help them recognize and build on their strengths to find solutions for the conflicts presented in their lives.
Top Rated Answers
Hi there, I'm glad you came to 7 Cups to seek some support! There are a multitude of ways to find the help you need (and the majority of it is free!), but here are the main ones: The forums - you're on it now, and there are more than Q&As here. You could try going to a scheduled chatroom, looking through the ED posts/threads/sub-community, or taking a look at some previously asked questions. The main chatrooms - there are scheduled chatrooms (usually based on a particular subject - EDs, for instance) but also regular 24/7 chatrooms. There's COVID-19, Teen Community Room 24/7, and the Support Room 24/7 as well. All of these are online the majority of the time, and free to access. Browsing Listeners - you can search for specific/tailor-made listeners who can help with specific subjects/aspects of your issues. There are many different types, some that are better suited to ED discussion, so maybe check it out. Live 1-on-1 chats - you can go onto a waiting list and be paired up with a listener within (usually) 2mins. These can go quite well, but seeing as the higher ranked/verified listeners tend to be a little busier, you get a lot of new listeners (so for some more in-depth/experienced listening, you could try searching for one instead). Your progress/growth path - this is for working on gratitude, mindfulness, breathing techniques, and goal-setting (along with many other tasks). It's not based on any particular subject, but more about finding ways to deal with stress/anxiety by yourself. If you're waiting to be paired with a listener, or have sent one a message, this is a good activity to try while you wait. These are the main features of 7 Cups, but there are other aspects I haven't gone into. If you'd like to know more, or need some help navigating the site (or support for your ED struggles), go ahead and send me a message
Related Questions: I'd like some help with an eating disorder? Where can I get that and where do I start?