Question
How do I get help when I don't have anyone?
20 Answers
Last Updated: 12/17/2018 at 1:18pm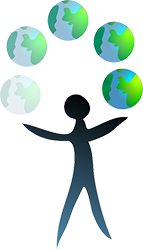 Moderated by
Anna Pavia, psicologa psicoterapeuta psychotherapist psychologist counselor
Licensed Professional Counselor
I feel my work as my personal mission and I love it. My work with clients is nonjudgmental, supportive. I am a very good listener. I use several approaches. Amo il mio lavoro.
Top Rated Answers
There are lots of free helplines. And there is so much online. Including us listeners here at 7 cups of tea! Also, speaking with your doctor can be extremely helpful.
I'm pretty sure you will find someone to be there for you, if you only open your eyes and see around you, otherwise you'd just have to get strong and support yourself that way.
You can go online to receive help from peers, or you can phone helplines to speak to a person one on one.
Talk to a therapist, call a helpline, or come to 7 cups of tea where we are here to try to help you!
Anonymous
February 8th, 2016 9:25am
Start digging deep, maybe find new ways to seek help - therapy, a psychologist, online websites like this, hotlines and health centres. But most importantly support yourself, no one can support you if you don't accept it. Be kind to yourself and take the steps necessary for recovery.
Anonymous
June 16th, 2015 1:30pm
Well, it sounds like you're feeling very isolated right now. I'd suggest an adult or family member you trust. If you're nervous about talking to your parents about it, possibly discuss it with a sibling and have them back you up on it. :)
there will always be someone here at 7 cups who wants to help you better yourself. you are not alone. you can do this. dont be afraid to seek support.
Try to go on live chatrooms with interests, that way you can find someone like you that you can talk to
Anonymous
January 29th, 2016 8:48pm
Come to 7cups of tea !! maybe we can't solve your problems but we can listen to them and try to make you feel better
In addition to connecting to a listener on 7cups, a few ways to get help would be to see a therapist and/or join a support group. That way you can get the support you need and you won't be alone.
That's why 7Cups is such a great website. Here you can find help from people that you've met just few minutes ago.
I would start by going to the library or online. There is a lot of information available about everything type of illness or addiction. If reading isn't for you, YouTube or SoundCloud have lots of podcasts by experts or people going through the same things you are. Many workplaces, schools or medical clinics offer confidential, low cost counseling. And finally, look in the mirror! Your best resource is looking right back at you. Don't underestimate your own intuitions. You are stronger than you think. You CAN do it.
Anonymous
May 3rd, 2016 10:49am
Helplines and non-profit organisations are always ready to lend a helping hand. You could find a friend here on 7cups too!
This site is a good site to talk to people from anywhere and about most likely everything that is bothering you.. We are here for everyone, no matter what the situation is. but the highly recommended thing is seeing a professional therapist of a doctor.
Anonymous
June 14th, 2016 7:00pm
You can get help here on 7cups, by talking to a doctor, and by going to therapy and taking medications.
There are always people around willing to help, try a school guidance councillor or someone from work, or just a family member or friend you trust, it can also be useful to use helplines, the people on them are always there for you
If we don't have anyone that we can turn to in our times of need, we can quickly log onto 7Cups and find someone who will listen to us and help us with feelings of lonliness.
Talk to your local mental health association. They might have some ideas on places you can go. meetup.com is a site that lets you find groups of interest in your city that you can join to mke friends
You are never alone no matter how much it may seem that way. There are always helplines and people you can call for help and support.
Anonymous
December 17th, 2018 1:18pm
There is help all around. You only need to be still enough to listen to the sounds...your mind is not your enemy, but your ally, if you are ever lost you need only look inside and you will be found. Even in the toughest situations, the toughest conditions there is love and hope and joy all around. If you can't see it, then maybe you are the one meant to bring that warmth and positivity, to be the one to set the example and raise the bar. It can be difficult when you feel that you are alone. It can be difficult when the whole world seems to be against you, but I believe in you. I believe in you as a person, I believe in your dreams in your passions in the ever steady grit and soul that kept you here for all these years- you are still here for a reason. Your struggles have made you who you are but they will not break you. I hope that you find you reason. I see you. I heard your song, and I listened.