Question
What if I'm not ready to quit?
13 Answers
Last Updated: 07/10/2017 at 12:34am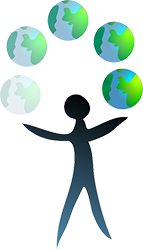 Moderated by
Smita Joshi, BA Psychology / MA / Advanced EFT Practitioner
Counselor
I am empathetic with my Clients going through emotional overwhelm and passionate in helping them. I am supportive, openminded & interactive in helping my clients.
Top Rated Answers
Anonymous
November 4th, 2014 3:22pm
I cannot give advice, but only share my experience. For me, willingness was the one thing I had to bring to recovery. I tried dozens of times to quit--most lasted only hours or a few days--but until I was truly ready and willing nothing stuck. In my experience, I had to reach the point where the pain of change was less than the pain of staying the same.
If you are not ready to quit you can look at limiting the damage caused by your issue.You can learn to recognise the signs of it getting worse having good self awareness -maybe keeping a journal would be helpful.You can seek out supportive family members, friends and professionals.It would also be worth considering the reasons why you feel your not ready to quit (maybe a stressful life circumstance is currently making it harder) then consider resolving those so you will be ready in the future.
Pat138
December 25th, 2014 2:26am
You have to take one step at a time. You shoudnt expect to be able to stop in one day. It takes time
Only you will know when you're ready and believe in yourself, you can quit easier if you just believe.
Life altering decisions (especially those requiring a huge commitment) are deeply personal, and you must answer those questions for yourself. Remembering that asking yourself wether or not you should quit is most likely a sign that you may be noticing detrimental effects in your life. Perhaps thinking about quitting is a solid first step on a long road towards something better.
only you can decide when the time is right to quit. dont let the opinions of others make the choice for you. stay strong. you can do it! when you are ready, i will still be here for you. *hugs*
Anonymous
November 17th, 2015 8:33pm
You take one step at a time. Depending on what addiction you have. Start little by little. You will eventually quit without knowing it.
Zah
October 30th, 2014 6:58pm
DON'T QUIT! NEVER EVER DO THAT!! Why were u even holding on all these while than? Keep pushing yourself and you will eventually see the results that you always wanted. Good luck.
Normally when an addiction occurs the first thing which pops up in our mind is that we are not ready to discontinue. But we should discontinue it anyhow as it is harmful to us and others. So you should be always ready to quit an addiction. Only getting over during the rehab time it is difficult. Which can also be eased with time with help from professionals. So you will be totally fine if you work with them.
We all do things at our own pace in life. The best thing to do is to slow down gradually, then focus on quitting completely.
Then you need to work your best to build up your resolve and think of it, rather than quitting, as winning a battle.
GCRyno
December 29th, 2014 3:38pm
Not being ready can mean a lot of things. Physically preparedness always help break a habit. Also finding the emotional motivators are almost always key to cracking a habit, good or bad
Sometimes people that struggle with addiction they feel like they aren't ready to quit but to get a healthy lifestyle and to be drug free it does require effort so i would suggest to talk with someone and start treatment right away.