Question
I constantly need reassurance. Why?
2 Answers
Last Updated: 10/29/2020 at 11:43am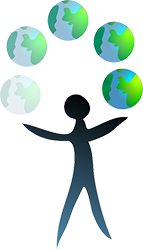 Moderated by
Sarah Robb, LISW-S (Licensed Independent Social Worker, Supervisor Designation) and LICDC (Licenced Chemical Dependency Counselor)
Clinical Social Work/Therapist
Difficult roads often lead to beautiful destinations. Life poses many challenges. Learning to face, cope with, and resolve these challenges can increase our resilience.
Top Rated Answers
Needing constant reassurance is nothing too bad, it only means that we need a little more understanding and support and someone to make us believe in ourselves till we are able to do so without their help . Sometimes it's okay to need assurance and for someone to remind us of our capabilities, maybe because our anxiety tells us otherwise , maybe because of our past experiences we are constantly on the edge and need immense amount of assurance that the same events won't be repeated . There's nothing wrong to seek reassurance from others ,till you're able to accept yourself and love yourself as it is , to be able to become Self-assured .
Anonymous
August 18th, 2020 9:29am
Perhaps you are not confident enough. In my opinion, you may not love and see the worth of being yourself. I have been through similar experiences for a long time. One day, I started taking care of myself. From a small step and gradually to a larger step. I decided to do with taking care of my appearance first, then the room I'm staying, and after building myself up. I realize I have become more confident by taking baby steps to improve myself. I try to read self-help books and videos on youtube. I started to realize things and I just stopped needing reassurance.