Community Guidelines
Community Guidelines
The goal of this document is to promote a safe, warm, comfortable, inviting, and supportive atmosphere on 7 Cups.
Contents
---
Guidelines
When accessing the site as a Member/Guest, you are agreeing that you will:
Remain professional, kind, and respectful towards one another.
Even if you do not get along with an individual listener, member, or guest it is up to you to act appropriately, step away and not engage. It is up to you to put yourself in situations where you can act in this manner.
Prevent hurtful rumor/gossip spreading.
Rumor: a currently circulating story or report of uncertain or doubtful truth.
Gossip: idle talk especially about the personal or private affairs of others
Aim to grow and learn as a person.
Show respect and kindness to Group Moderators.
Group Mods are volunteers who strive to foster a healthy chat room environment. Please remember this.
Refrain from sharing personal contact information
including, but not limited to, social media accounts, home addresses, phone numbers, messaging apps/sites, or any other medium of contact off-site.
Maintain a confidential atmosphere.
All conversations between you and listeners are confidential. Do not share any chat details with any other listeners or members. Additionally, do not write or blog about any issues you are supporting people on.
Engage in healthy problem solving.
This means problem solving with the goal to continue to make the community better. Engage in healthy debates and conversations which lend themselves to problem solving and working together.
Use proper conflict resolution skills with every person on the site
Proper conflict resolution means dealing with conflict in a supportive manner that benefits both you and the other person involved.
Respect boundaries of other community members.
This includes a total ban on stalking and harassment of any kind.
Choose not to engage in sexting or flirting.
We have a zero tolerance policy for these behaviors. Even if it is consensual, it is not allowed on 7 Cups.
Never create second accounts on the site.
Each human in the world is only allowed one listener and one member account. There are no exceptions.
Do not engage in hateful behaviors of any kind.
Showing hate towards any gender identity, sexual orientation, disability, religion, racial or cultural background or imposing your view point on any of these items on another user is forbidden.
Do not be suicidal, homicidal, or abusing anyone.
We now have a behavior point system.
We ask each user to live by the guidelines outlined in this thread. Each behavior mentioned will be assigned a behavior point, once a certain number of points are accumulated within 6 months, consequences will be enacted.
---
Chatroom Guidelines
Be Respectful: This a place for kind, supportive, open-minded conversations only.
Be Appropriate: Graphic, flirtatious and sexually suggestive language, profiles, links and content are strictly prohibited.
7 Cups is not a crisis resource. If you are currently in crisis please visit this page. If you feel a participant is in a crisis, click "Refer" on one of their messages.
If feeling overwhelmed, anxious, or do not feel the present environment is aiding in your personal healing, please visit our Browse Listeners page to connect with a Listener one-on-one.
Be Safe: Sharing social media, personal contacts, and confidential information about fellow members and listeners is not allowed (this includes revealing your member account, or talking about others listeners who are not present, or anyone's username).
Be Inclusive: For moderation and inclusive participation, please use English to chat.
Please use your personal mute button if you wish to not engage with another participant in the room instead of engaging in conflict. In case of conflict with a Moderator, please resolve the same using personal message.
Be Considerate: Don't SPAM the room, please do not give medical advice, and let's keep religion and politics out of our support areas.
Minimum age to be a teen member is 13 and 18 for adults: If you are in the wrong age group, please log out and email community@7cups.com your username and correct birthday so your account can be corrected.
Be Professional: Listeners must be professional and sober at all times. Learn more about the role of a listener in group support or listener rooms.
Respect Special Sessions: Events and discussions regularly take place in these rooms. Please participate positively and keep to the theme of the room, or you will be warned.
Therapists Role: Follow listener guidelines including, but not limited to: refraining from giving advice and remaining professional at all times. Please check out this post on a Therapist's Role in Group Support.
Any attempt to bypass a mute or account ban will result in removal from the site. Login issues? Find out why here.
If there is an emergency in the room and no mod is present, you can call one in by filling out the emergency form here! Also here is the detailed member chatroom rules guide!
Respect Our Mods: They are here to make 7 Cups safe and supportive. Let us know how the mods, room supporters and listeners are doing here.
If you want to leave an appreciation message for a member, please submit it here.
If a pop-up room needs to be opened/closed, please submit your request here!
Your Group Support Questions answered here! Frequently Asked Questions. If your question is not listed, add your question below in the post to get it answered.
---
Forum Guidelines
Below are the 7 Cups forum posting guidelines! Please review these guidelines prior to posting in the forums. Any violations of these guidelines may be subject to editing or removal by our forum moderation team.
Inflammatory, racist, sexist, offensive, homophobic, transphobic, etc. posts are not allowed. Posting about the impacts of abuse, racism, sexism, etc. or seeking support on these topics is allowed.
Unsupportive content including targeting or attacking other users in the community is not allowed. Disagreements may happen, but always maintain a respectful tone and try to move the conversation forward in an on-topic and constructive way. Sometimes this means agreeing to disagree.
Confidential information shared in a one-on-one or group chat is not allowed. This includes negative reviews of listeners or group mods. Ex: If someone can identify who you are referring to, it is probably not a good idea to post it.
Personal Contact Information, such as Social Media Handles, Email Accounts, Phone Numbers, or other 7 Cups accounts (e.g. posting your listener account name from your member account or vice versa) is not allowed. This includes links to surveys or pages that contain either personal contact information or a private messaging system.
Excessive Inappropriate or Graphic Language is not allowed, including cursing in thread titles, cursing at others, and cursing in excess within a post. Trigger warnings should be included in thread titles or beginning of body content where appropriate.
Giving medical advice is not permitted. Medication and drug names may be shared, but precise dosages or suggestions to take specific medications may not.
Users are expected to maintain a listener role if on a listener account. This includes not seeking emotional or personal support and following the expectations of a listener outlined in active listening. Discussion of alcohol and sobriety is allowed in the context of sharing their story and seeking support, however, listeners must be sober while using a listener account. Please switch to a member account if necessary.
Duplicate posts and threads, including posting the same thread in multiple categories, are not allowed. Please reach out to a forum mentor if you accidentally post multiple times or if you are unsure if your thread already exists somewhere else.
Spam (posting multiple times, mass-tagging, posting about non-7 Cups related topics such as surveys or for advertising purposes, making posts that are largely unreadable, etc.) is not allowed.
Refer to any additional guidelines that may apply to specific subcommunities or subforums. These can be found by clicking "Guidelines" within a given subcommunity.
In order to maintain a therapeutic space, we delete forum posts that take away from a supportive forum environment. If a forum post is not helpful, nor positive, then it will be deleted.
We are here for you! Please email forum@7cups.com if you have any questions or concerns related to our forums. Find more information on our forum guidelines here.
---
Consequences of Violation of Guidelines
Violation of any of these guidelines may subject you to removal from the site indefinitely. Each case is dealt with individually to determine the best course of action. If you find yourself unable to access the site, please contact the 7 Cups Help Center for a second review of your account.
---
Reporting Violations of Community Guidelines
If you are reporting a listener, please leave them a review notifying us of their violation of rules. After this, you may block the Listener using the button that looks like this: in the upper right hand corner of the chat screen.
If you are reporting a member or the listener has blocked you so you are unable to leave a review contact the 7 Cups Help Center with the following:

Person's username
Your username
What took place, when did it take place, where it took place, and what proof of the violation is there. Please keep your report to under 5 sentences, if possible.

If a fellow community member creates a forum post that expresses that they are suicidal, please reach out to a Forum Mentor have the post removed swiftly.
All reported community guideline violations are kept strictly anonymous and confidential.
---
In conclusion...
We are not trying to police your behavior. But we are trying to create a positive, supportive community experience for every single person who comes to 7 Cups. Your peers will be responsible for letting us know when they feel a violation has occurred. Keep that in mind as you go about interacting in the community.
Community Management Team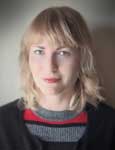 Heather Nelson
Heather, Director of Community Development, has occupied many roles on 7 Cups, from Safety Coordinator to Teen Community Manager and has worked on several quality projects across the site. Heather is combining their previous community management experience with extensive knowledge of 7 Cups to continue to drive safety and quality initiatives. You may know Heather by their parrot, Tuna (Jr. Community Manager), and the latest addition to the flock, Flip!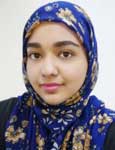 Laiba Jalil
Laiba, Assistant Community Manager comes from a volunteer background. She is combining her experience in volunteer management and her passion for global mental health systems in supporting the forums, sub-communities, Internship and the teen community. In her free time, she likes to read poetry, cook, travel and hang out with her pet rock.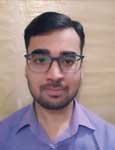 Rahul Sinha
Obs started his 7Cups journey as a listener, used his passion for psychology and improving mental health to become a 7Cups Ambassador and has now joined the community team as an Assistant Community Manager. Fun fact: Obs also holds a Masters in Commerce & Economics. Obs lives with his parents and a sibling in New Delhi, India. When he is not working, he can be found reading, writing, cooking, gardening or maybe taking a long walk.