Question
How much adversity can healthy person tolerate without harm for their emotional well being?
2 Answers
Last Updated: 05/19/2020 at 1:18am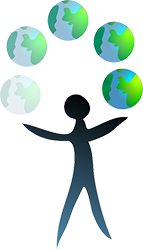 Moderated by
Licensed Professional Counselor
I am committed to helping you find your passion, heal old wounds, and flow smoother in all aspects of your life path! I use a compassionate listening approach.
Top Rated Answers
Mya000
December 22nd, 2019 10:57am
Hello. Well, there is no general answer. Since we are all different, this is unique for everyone. Many contributing factors come into play: what are your complex emotions, your past, your distinct personality... Also, what kind of adversity is it, when, with whom, in what place, in what context... Health can have an influence thereon but not necessarily. I nevertheless think that in general, when this adversity and suffered and causes discomfort, it is not tolerable for a long time, and should be stopped instantly. If you are seeking a personal answer, I invite you to discuss it with a listener, this could allow you to see more clearly. :)
Anonymous
May 19th, 2020 1:18am
It's not a tolerance. No one should tolerate it. It's about how you you thrive despite it, so that is more than tolerate, that is living your life and moving forward while the harm is still there but your emotions are caught up in other things that are far more important. So your healthiest choice is to make sure your life is busy with positivity and get help to deal with the negative, never think you MUST GO IT ALONE. no, you don't have to. so you don't. You do whatever you need to ensure your life has more than tolerable things in it and that the intolerable are not affecting your best life. That's what you do, you keep it moving and your smile is the best way to shine thorugh it all, if you can genuinely do that, you are winning!