Question
What is better? School life or College Life?
3 Answers
Last Updated: 08/11/2018 at 10:39pm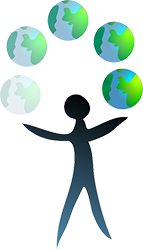 Moderated by
Danielle Johnson, MSED, Community mental Health Counseling, LMHC
Licensed Professional Counselor
Sometime situations and feelings can be so strong that we struggle to function. You are not alone! My practice is flexible and open-minded and tailored to your personal needs.
Top Rated Answers
I think deciding what is better, depends upon your own experience. In my opinion, both are different stages, a prewarning I wish I got before college, was the fact that it doesn't get easier - generally, its quite obvious that as the stages of education increase, more challenges are added. In my opinion, both experiences can be made great.
In my opinion, college life is better. I feel you have a lot more freedom when you're at college as it's not like school where you have to be in all different classes in one day everyday, and you're older which means you're entitled to do so much more and you don't have to be in college everyday and not always at the same time either.
Both have amazing advantages. High school like gives you an opportunity to discover your gifts, interests and talents that could lead you on the trajectory that will become a satisfying career. Once in college, the life is about independence and responsibility. You get to fine tune your inner moist interests and obtain the education that will one day make you a formidable player in the workforce or entrepreneurial arena. Its a win-win. Enjoy them both!