Question
I have been suppressing my sexual feelings for one month now and time to time for months, How to give up sexual desires forever? Because I feel what I feel sexually is wrong? Any suggestions orTherepy
1 Answers
Last Updated: 04/22/2020 at 9:12pm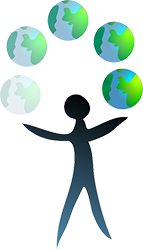 Moderated by
Psychotherapist
I have been through a lot in life too, which helps me to be able to empathize with situations, thoughts and feelings that we have. Sometimes, it's not easy just being human.
Top Rated Answers
Anonymous
April 22nd, 2020 9:12pm
You don't have to act upon your feelings. Even though you feel it is wrong it is possible to accept that you have them but just don't act upon them. Nothing bad will happen if you do nothing. If you feel it is wrong because it is a taboo thing then perhaps therapy may help. However maybe if you focus on something different than what is holding your attention at the moment then over time your feelings will go away; or perhaps not but you say you've been suppressing your feelings for 1 month, that's not so long so i'd say wait a while.