Question
How can I get some hope and belief that I will get better?
1 Answers
Last Updated: 08/24/2019 at 4:08pm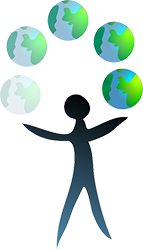 Moderated by
Catherine Davis, I aim to help you to beat your blues and to feel empowered. Fast and effective psychotherapy.
Therapist
Hello. I'm Catherine. I am a psychotherapist. It's my aim to help you beat your blues and to feel empowered.
Top Rated Answers
You can have some hope from reading real stories about recovery, or watch some video in YouTube , people talking all the time about theirs health conditions including mental illnesses and how they get better , how they face the complication and challenges , where they find help or support , you can review some medical articles witch announced successful methods or new medications to cure many of mental illnesses , we are living in the world that the recovery from mental illnesses is real and there is many options from taking meds to therapy or self help so there is a hope to be better for sure .