Question
I think I'm a sadomasochist - what do I do? [I get trigered by nonconsensual sex, and it don't turn me on. But the idea of consenting a partner to bind, bite, slap, and cut me definitely gets me off.]
2 Answers
Last Updated: 02/23/2021 at 7:44pm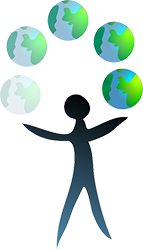 Moderated by
Clinical Social Work/Therapist
My approach is direct, kind, honest & collaborative. My clients appreciate that I help them in a way that cuts through the jargon and gives clear explanations.
Top Rated Answers
Hi there! This might be more common than you think. Do you know when it started? It might help to look at it with curiosity. Where does it come from? As long as you are not doing anything the other party is not consenting to, or vice versa. This should be fine. Safety of yourself and others, and consent, like you mentioned yourself, is always integral. Maybe this is causing you concern, which is also normal, but know that you are not alone in this. Remember to be kind to yourself when looking at this with curiosity. There is no need for judgment towards ourselves.
Anonymous
February 1st, 2021 2:51am
In my personal experience there is nothing wrong with talking about preferences to your partner in the bedroom. I have had partners that have had their own preferences, and I believe at a certain point in the relationship it is fine to expect newer things from time to time. I think it's better not to do anything too radical that it will make your partner uncomfortable, but if they agree to do it beforehand then by all means you should try and see how it goes. If it does not go well, then talk to them and see how things can be improved.