Question
What is the best way to help someone who is detoxing on their own?
7 Answers
Last Updated: 01/30/2017 at 9:42pm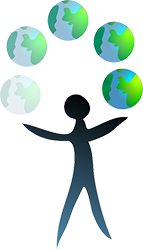 Moderated by
Licensed Professional Counselor
I believe silence creates a cycle. With empathic and collaborative therapy, we break the cycle. I help clients feel validated and supported passed anger, shame, and anxiety.
Top Rated Answers
Be supportive of them because detox is a brutal process. Doing it without rehab is even harder, so just support them and be there for them if they reach out to you.
Make sure they get plenty of fluids, vitamins, nutritious food, but also make sure they remain motivated, make them remember why they started in the first place.
Firstly, remain calm at all costs. Be prepared to listen and support the person decoding. Remind them they have the strength and control to get through this phase. Exercise a lot of patience and remain positive.
Anonymous
November 17th, 2015 7:57pm
Suggest getting medical help if ill and seek out support either from 12 step such as AA/NA or another support group or therapy from someone who deals with addiction.
Encourage them. Congratulate them everyday that they are clean. Tell them how proud you are that they made that step. Also help them weed out any bad influence. Any one that can sell them drugs or pull them back down. Help them be active so they don't feel the need to use. Also sugar can be a trigger to some drugs so suggest to them to drink water and sugar free things
Anonymous
August 16th, 2016 5:32am
In my experience, the best thing you can do for them is to be there. Ask them what they need and provide distractions for them like playing board games or something to take their mind off any withdrawal symptoms. Detoxing alone is difficult. Being there for them will help.
avanef
January 30th, 2017 9:42pm
Just to be there for them, still accept them for who they are and support them through that tough journey. Let them know that choosing to detox on their own was a smart decision and that they will overcome the whole thing and will get better soon, Just comfort and be there for them.