Question
How can I know the legal situation about LGTB+ people in my country?
15 Answers
Last Updated: 01/22/2018 at 9:33am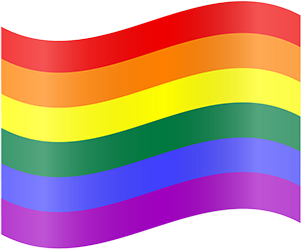 Moderated by
Marriage & Family Therapist
Therapy slogan : confidentiality, respect and professionalism!
Top Rated Answers
You can always stay updated using online resources, the internet can be a great place to find out up to date information, especially trusted dot org sites or news outlets. Watching the news if it's possible for you is also another great way to stay up to date.
To know the legal situation about LGBT+ people in your specific country, the internet is a great resource. However, if you live in a country that monitors media access or restricts the media in any form then it might be best to go to a library or an institute that holds legal records or legal information of any kind and start your research there.
Anonymous
February 16th, 2015 10:00am
The absolutely best resource is Equaldex (equaldex.com), which gathers info on the legal situation of the LGBT+ folk around the world.
Anonymous
April 11th, 2015 6:33am
Google can probably answer some of your questions! But, laws can be hard to read at times. In an English-speaking country I'd look for laws that use words like "sodomy", see if "marriage is between one man and one woman" and search if "sexual orientation" is protect in civil right ordinances/laws. I'd also look for "religious freedom" laws that allow for discrimination based in religious beliefs. Based on an American perspective, those things might lead you to answers. If possible, check in with a local LGBTQ+ community and find out the legal situation of LGBTQ+ people in your area.
Study up! Google is a great resource as long as you're looking at the right pages. Try looking for official pages. If you're not good at legal text, try asking a law friend, or contacting your local representative. They should be able to help you understand.
Local LGBTQ+ support groups are able to provide you with Information about the legal situation of people within the community.
Look up your country's constitution or other documents within your country where rights specifically pertaining to the LGBT+ community may be listed. You will most likely find your answers there.
Anonymous
January 25th, 2016 1:45am
simple, look it up. it also depends on what you're refering to as the "legal situation" with regards to LGBTIQ+ people. are we talking marriage equality?
Google often has the answer but I've found the the Foreign office will tell you on the country page.
Look for some legal documents and news articles about it on the internet. It should say everything about the current situation of LGBT community in your country.
Agreat way to finf things out is to google it!! you can always google it and im sure it will pop up :)
You can know the legal situation of the lgbt community by looking at the news and by reading the laws the try to implement in your country's and knowing your rights.
Usually you can go online and look those things up and see how it stands. Now, just because they don't allow it and you think that's infringing on you, there are people, places, and communities and other things that'll fight for what you think is being hated upon and all. We are always here for you.
Research it online as there's plenty of information about each country's stance on different sexuality and gender identities
Google will always be your best friend on this one. Google your country and then LGBTQ+, laws, equality, etc. It is likely you will come up with recent news that could give you insight into major political events in your country surrounding this, or maybe even famous supporters close to you that you were not previously aware of.