Question
I'm a 19 year old guy. I've been 100% straight all my life but Out of no where for the last month it feels like my sexuality has changed to gay. What's going on? I want my opposite sex attraction back
3 Answers
Last Updated: 10/05/2020 at 5:27pm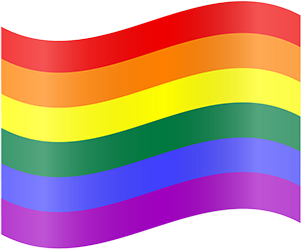 Moderated by
Marriage & Family Therapist
I assist adults and couples in CA experiencing relationship challenges and interpersonal struggles including anxiety, depression, and a myriad of other life challenges.
Top Rated Answers
Anonymous
November 6th, 2018 6:19pm
Sexuality is a way that you're born. It's not something that's leaned. If you had a GENUINE opposite sex attation before that's not something that's going to go away. If you're now realizing that you experience same sex attraction that's great and is nothing to feel ashamed about. You need to think openly about how you feel and the sort of attraction that you're experiencing. Openly is a key word because sometimes we can bias ourselves into thinking something not true based on what we want or don't want to be. You are valid no matter how you realize you identify.
Aayla
-
Expert in LGBTQ+ Issues
June 17th, 2019 8:03pm
Sometimes we start realizing things about ourselves that we didn't know before, and it can be confusing, sometimes even scary, but we should never ignore that part of ourselves that is trying to tell us something. You've only started to have these new sensations quite recently, so it's early to determine once and for all what they mean - you may not be gay but bisexual, for example. The only way to know who you really are is to embrace these feelings, explore them, analyze them, compare them to what you use to feel before. You can try to picture yourself in different contexts, with different people, and ponder your physical and emotional response to those scenarios. This process will help you finding out who you really are, eventually. Remember that whoever you are, that's ok. Only listening to our feelings we can be truly happy. Try to be as honest with yourself as you can, and not think about anything else, like other people would react. There is only you and your feelings. Only by understanding and accepting you will, with time, find your balance and your happiness.
Why do you want to fight it? Just curious. Are you afraid of how your peers and family might react? Totally understandable if that is the case. Its not easy when you think everyone will be against you. How did this attraction present itself? There is nothing wrong with being gay, or simply having homosexual thoughts and feelings. And, for that matter, there is nothing wrong with being bisexual either. You need to go with your attractions, in my opinion. Sometimes it might feel like its going against your upbringing or your past feelings, but if that is how you are feeling, go with it.
Related Questions: I'm a 19 year old guy. I've been 100% straight all my life but Out of no where for the last month it feels like my sexuality has changed to gay. What's going on? I want my opposite sex attraction back