Question
How do you deal with the feeling of being overwhelmed by too much work load?
2 Answers
Last Updated: 03/20/2021 at 5:06pm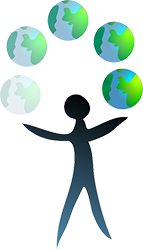 Moderated by
Clinical Social Work/Therapist
I am a psychodynamically trained clinical social worker. I find assisting women and families through difficult times an extremely rewarding and collaborative process.
Top Rated Answers
This is a common feeling, but I have a few tips on how to tackle it since I have dealt with this a lot myself. My first tip is to break your work into manageable chunks and be honest with yourself about what you can accomplish in a day. For example, instead of telling yourself to study five chapters in one day, focus on one chapter. Even though the goal is smaller, you will feel glad to complete it and might even move past that goal to complete more chapters. Another way to deal with this feeling is to reach out to others. It is common for students to feel this way, and it might make you feel better to hear that your friend has similar issues with school stress.
As a college student who also works, a heavy work load can be really stressful. One of the ways that I have learned to deal with it is by creating a routine and schedule. Planning out what you need to do each day with enough flexibility if something causes a change of plans has been really helpful. I tend to focus on the larger and bigger tasks first that will have the biggest consequences and work my way down to smaller tasks. It is also important to work time in for yourself away from work and/or school, where you can relax and do something that you like to do! As you mark things off your list, and get into a solid routine, the stress starts to relieve itself.