Question
Is it an eating disorder if I eat when I am bored or sad?
19 Answers
Last Updated: 04/28/2020 at 8:04pm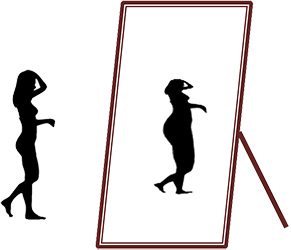 Moderated by
Pre-Licensed Professional
I help guide clients to create positive change in a non-judgmental and supportive atmosphere.
Top Rated Answers
I feel that I try to fill by boredom and sadness with food, but it does not work. This I believe makes it a eating disorder.
It may be a factor towards developing an eating disorder such as an overeating disorder. However this is commonly referred to as emotional eating or comfort eating where you feel the need to eat food as a way of coping.
It's a emotional disorder actually, simply because you are trying to fill the hole or gap that you have that is making you bored or sad by food.
Anonymous
June 1st, 2015 4:29am
If this eating behavior is interfering with your life, then I think it is possible. If not, it might be that food is a coping skill. If you are unsure, I would recommend looking up eating disorders in the DSM.
zaix
October 25th, 2015 5:01pm
Not really, lots of people do that, that's why people normally suggest to drink lots of water because it makes you feel full and you don't feel like you need to eat even when you are sad or bored.
Yes it could be, there is a eating disorder called binge eating where you eat when your stressed sad bored ect.
Not necessarily. There is a difference between having periods of disordered/emotional eating and having a full fledged eating disorder. For example, after a breakup someone may overeat and gain weight or undereat and lose weight but this doesn't mean the person necessarily has an eating disorder. A hallmark of eating disorders is that they are both physically and psychologically destructive over an extended period of time. They also usually interfere with daily functioning in some way which could be things like relationships, work, or school. You may want to consult the DSM to learn the specific requirements to be diagnosed with the various types of eating disorders.
I think not. You just eat away your emotions (which is a thing many of us do), but that doesn't immediately make it an eating disorder.
Anonymous
April 11th, 2016 12:29pm
Not necessarily. Unless you binge eat when you are bored or sad meaning you might have a form of eating disorder. Other than that if you consume some food it's normal. Maybe try and fill up your free time, occupy yourself.
It can be kind of. Emotional eating is not necessarily an eating disorder on it's own, but it can lead to other eating disorders sometimes.
Anonymous
July 27th, 2016 3:48am
An eating habit becomes a disorder when it seriously interferes with your life. If you can not function normally in your work, social or school environment due to eating factors than it would be considered an eating disorder.
Anonymous
July 29th, 2016 11:07pm
Emotional eating can be distorted, whether it is diagnosable is up to your gp
Anonymous
July 30th, 2016 5:35pm
Search for the binge eating disorder and compare your eating habbits to the symptoms.. This might help
It is not mindful eating and it can develop. Bad habits are not created over night, but once they are formed it is very hard to get rid of them. Mindful eating is the healthiest way to eat - eating only when hungry, eating what your body needs, and stopping once satisfied. When sad or bored, find more productive things to do. Take a walk, call a friend, dance, write. Try not to develop bad habits.
Yes, but there is brilliant therapy out there for it, my friend used to do this, but she managed to overcome it :)
It's not necessarily an eating disorder if you eat when you are bored or sad. This means that you may eat when you are feeling certain emotions. If you are concerned, seek out the advice of a professional.
It think it all depends on the situation. Most people will eat if they are bored or if they are going through a rough time. If you find yourself doing this often and it is starting to effect your life, then I would reach out for help to see if you do.
An eating disorder is a very serious mental illness, what you're describing sounds similar to comfort eating. Comfort eating in itself is not an eating disorder, however if you feel the need to purge (make yourself sick), use diuretics or use laxatives following one of these comfort eating sessions (also known as binges) then you could have an eating disorder or some form of disordered eating. Have you tried researching Binge Eating Disorder (BED)? I hope that this answers your question, but if it doesn't or if you want to discuss anything further then please contact me. I am here to help!
I'm not a licensed professional, so I can't tell you whether or not you have an eating disorder, especially without more information. Based on the question, however, it doesn't sound like an eating disorder, although it's possible you have an unhealthy relationship with food. Many people turn to food for comfort when they're upset, and eating when bored is common as well. These things aren't inherently bad if you don't do it regularly in excess and it's not effecting your overall health. That said, it can become a habit, and you should make sure you have or can find other coping skills.