Question
Will I ever find the right girl?
6 Answers
Last Updated: 08/10/2020 at 8:58pm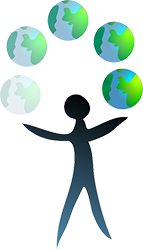 Moderated by
Psychologist
I treat life changes, women's issues, and issues of aging using evidence-based treatments with healthy doses of warmth, empathy and humor to enhance healing and growth.
Top Rated Answers
It's not a matter of if, but when. Don't wait for it. Remember, a relationship should be an addition to your life, not your whole life.
Of course you will, there's someone for everyone. You just have to keep a positive mind-set and keep looking. But enjoy friendships in the meantime until it happens.
According to tradition there is a soul mate for everyone. Keep your eyes and your heart open so will not miss the right one for you.
Anonymous
June 15th, 2018 2:21am
There is someone out there for everyone in this world , keep the faith and do not give up , I've asked myself the same question quiet often. Ive lost my soulmate two years ago , but I stay positive and I refuse to give up because I know one day that special women will walk into our lives one day and there is no better feeling then to meeting that person who accents us , not completes us . Please keep the faith and dont give up. We all have to go through a little rain to truly appreciate the sunshine , the best of luck to you and I truly know you will find the loving caring women and it will happen when you least expect it . Keep the faith and better days are on the horizon.
I see, this is sort of broad question not much detailed. The only thing I can think of is for sure you will find her. Perhaps don't put too much emphasis on "the girl" but on yourself. What is it that makes her right according to you and go with that. You might not be ble to find each nd everything you are expecting to make it right but go with the ones that do make her right for you. I'm not suggesting you compromise but she is out there. Also check your commitment level because sometimes we run with this is not the right one just because we, ourselves are not ready. Just bother suggestion, been there done that.
MLHG
August 10th, 2020 8:58pm
Absolutely, as long as you are actively looking. I believe that as long as you are striving to be the best version of yourself that you can be, then you will find success in anything personality-based that you put yourself out there for. You won't get along with everybody, but if you're trying, people will like you much more. This also applies romantically. If you seem stagnant in your life and yourself, then people probably won't want to be with you. And, of course, the most important thing to remember is that if you don't search very hard, then you probably won't ever find the "right girl."