Question
How can I support someone experiencing domestic violence ?
1 Answers
Last Updated: 04/21/2020 at 7:23pm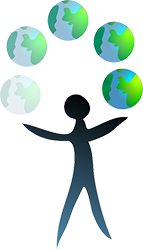 Moderated by
Marriage & Family Therapist
I assist adults and couples in CA experiencing relationship challenges and interpersonal struggles including anxiety, depression, and a myriad of other life challenges.
Top Rated Answers
It is important to validate the emotions someone who is experiencing domestic violence may feel. A victim of domestic violence may feel an array of emotions from fear, shame, anger, and many more. Their emotions towards their abuser may confuse them, especially if it is a close friend or family member. It is important to let the victim know that they are not at fault and it is okay to hold conflicting emotions. I would ask them if there is anyone close to them they would feel comfortable speaking to in order to escape a dangerous situation. If they don't have anyone that can help directly, then i would make sure they understand that I am here to support them. I would suggest looking into 7 cups therapy if they feel like they need professional help. If not, I would offer my compassionate support for them and check in with them on a regular basis.