Question
I just want to end it all. Is that a bad thing?
3 Answers
Last Updated: 12/14/2020 at 11:46pm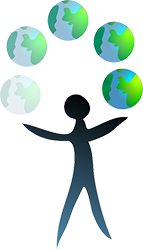 Moderated by
Marriage & Family Therapist
Feeling depressed or anxious can be so overwhelming. I want to help you feel better and be able to enjoy life. You are not alone and you deserve emotional support.
Top Rated Answers
Yes...it is. It means accepting defeat. It means losing. It means your whole existence would be a waste bcoz you were almost hitting it but u backed out. You're the only person like you in the whole of this earth. Only you can do what you do. You have a string to pull to keep our world together as eveeother person everywhere. Stay, and discover what would be. So it won't be case of "What would've been if... " Thanks
Anonymous
September 17th, 2018 12:14am
It is okay to feel that way, but it's not worth it. It is a permanent solution to a temporary problem. There is so much to live for, and it does get better. There is always rain before a rainbow. Tomorrow could be the best day of your life but you won't know if you end it now. Don't ever give up, you are worth so much. You are beautiful, and you are loved. You are important and you have a purpose in this world. Someday things will be better and you'll look back and be so grateful that you made it through all the hard times
Anonymous
December 14th, 2020 11:46pm
You are well within your rights to end it all at any point, but I am so sorry that you feel like everything has come to this. I want you to be able to see that there is hope, no matter what you are going through. I believe that you can work through whatever it is that you are facing right now - we are all right here to support you. If you're in the need of crisis resources 7Cups.com/Crisis is a really useful link. I also highly recommend CrisisTextLine.org, who run a really good service for those in crisis. Your life is so worthy, but it is totally understandable and valid that you are feeling this way...