Question
How do I forgive an affair when he won't admit it or talk about it?
1 Answers
Last Updated: 03/30/2020 at 1:05pm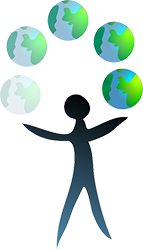 Moderated by
Marriage & Family Therapist
I assist adults and couples in CA experiencing relationship challenges and interpersonal struggles including anxiety, depression, and a myriad of other life challenges.
Top Rated Answers
As tough as it is, its important to put ourselves in other people's shoes from time to time. He probably feels quite the bit of shame and remorse for what he has done. For some people these can be really tough for them to express so they end up trying to run from them or ignore them. I'd suggest you just sit down and talk with your partner calmly and lovingly. Express yourself and let him express himself. Dont interrupt or snap at each other. Sadly, theres no easy fix for these situations. As for forgiving him, this will come in time. Just take it one day at a time, it will suck for a really long time but if you two really love each other, and you communicate that, things will have a natural way of healing.