Question
How do I approach a friend who is mad at me without knowing why they are mad?
1 Answers
Last Updated: 08/25/2020 at 8:27pm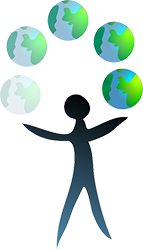 Moderated by
Smita Joshi, BA Psychology / MA / Advanced EFT Practitioner
Counselor
I am empathetic with my Clients going through emotional overwhelm and passionate in helping them. I am supportive, openminded & interactive in helping my clients.
Top Rated Answers
Anonymous
August 25th, 2020 8:27pm
Knowing that a friend is upset and not knowing why can be a very stressful or fearful situation, depending on what their normal reaction is. I can imagine that this makes communication more intimidating. However, there are definitely ways to approach communicating that will let your friend know that you care about how they're doing, are affected by their being upset, and want to learn more about the situation. Reaching out to them from a supportive perspective may encourage them to open up to you. If the friend is feeling hostile, they may need time to process the situation (even though you're not sure what it is) and return to being more calm before they're ready to communicate with you. Starting communication by pointing out that "hey, I noticed that you seemed upset, and your feelings are important to me, so I wanted to see if there was anything I could do or anything that I had done to contribute to it"; By letting them know that you're open to hearing their perspective, they, in turn, may feel more open to letting you know what caused them to feel mad. It's possible that there was a misunderstanding, and if this is the case, you might find out by opening up some peaceful communication