Question
How do I stop feeling empty after exam panick attacks?
2 Answers
Last Updated: 04/06/2020 at 10:37pm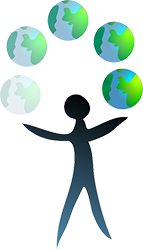 Moderated by
Licensed Professional Counselor
I believed that to be a successful therapist is to be able to empathize and connect with all clients. My work with clients is to help them identify resources to cope.
Top Rated Answers
Anonymous
July 3rd, 2018 5:02pm
Feeling empty is one of the most troubling emotions out there. Good ways to help this are talking to family, making plans with friends, or distracting yourself with other things that make you happy and that you enjoy doing, such as listening to music or reading. Meditation can also help to calm you down or give you an increased sense of motivation and self-confidence.
what helps me after a panic attack is to take a couple of deep breaths, to clear some of that brain fog. If i am feeling especially drained, i never hesitate to take a quick nap. this also helps me cope with the slight embarrassment (that is unjustified, so i like to remind myself that my reaction is normal). try and find your "happy potion" as i like to call it, that i always prepare myself to sip on after a breakdown to help nourish my body and try to get them endorphines flowing. a nice cup of hot cocoa or a chai latte will usually do the trick for me. then, going to your safe place, which is a candle light bath or completely under the covers with some stringlights for me, and just leave all the rest of the world outside. be kind to yourself, and relax. then, when you are fully recharged, try again.