Question
how am I suppose to be sexy for my husband when I can't even buy sexy lingerie because I'm so fat and ugly? I hate myself right now...
3 Answers
Last Updated: 11/11/2019 at 10:17pm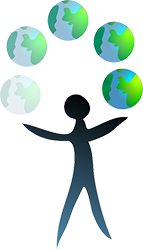 Moderated by
Katherine Aucoin, Transpersonal Counselling Psychology
Counselor
I offer you compassion and support on your unique journey. I look forward to working with you to heal your emotional wounds and find more freedom and joy.
Top Rated Answers
There are on-line websites that sell sexy lingerie for plus sized women, also plus sized clothing stores often sell some items as well. Maybe check them out and see if you can find a cute outfit/set/item that you find flattering and comfortable to wear? It can do a lot to help you feel better about yourself. I bought some lacy panties and lounge bras recently, did wonders for making me feel more attractive. Also, try not to be so hard on yourself. Everyone's ones bodies change over time and no one has the perfect body. Learning to love the body your in isn't always easy but it will help you feel better about yourself. I hope this helps.
It sounds like you are in so much pain right now. I doubt that your husband feels/thinks those hurtful things about yourself that you do. It must be really difficult to have all that self-hate around your body. You don't have to be "sexy" if you don't feel up to it, it should be for you and in doing things for yourself that make you feel good you are being "sexy." I am sorry to hear that the stores that you went to did not have anything in your size, that seems really demoralizing. Have you ever looked at plus-size fashion bloggers? There are lots of beautiful and body positive women at every size.
Hi the most important thing is that you feel comfortable and confident in what you are wearing if you think you look nice and are confident your partner will absolutely agree, dont focus on what he might like or what other people might find sexy and have a look at colours you like, materials that feel nice to you and lingerie that you think are nice, maybe try a few different ones to get a feel for it, it also helps to set the mood to distract negative thoughts so light some candles, put on some music all these things could help you feel better :) good luck!