Question
how to become a verified listener?
5 Answers
Last Updated: 01/23/2021 at 11:02am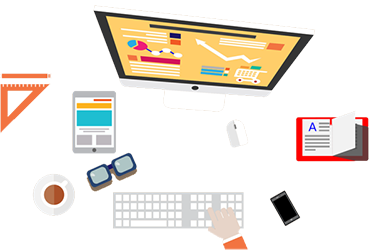 Moderated by
Anna Pavia, psicologa psicoterapeuta psychotherapist psychologist counselor
Licensed Professional Counselor
I feel my work as my personal mission and I love it. My work with clients is nonjudgmental, supportive. I am a very good listener. I use several approaches. Amo il mio lavoro.
Top Rated Answers
Anonymous
June 23rd, 2016 6:39am
To get a verified listener badge, you need to complete a mock chat with a listener who is on the Verified Listener team :) they will then send in a report of how you did, and if you did well you will get your badge. For more info: http://www.7cups.com/forum/ListenerProjectsampTeams_148/VerifiedListenersProjectVLProjectQualityProject_685/
You will have to register as a listener here on 7cups. Then you will need to complete a few quizzes and test. When you score the correct amount for your test then you will be tested to be a real life listener using a AI. After all that is done and you pass thats when u become a listener. But remember you are always monitored and you can always better yourself by doing the training that is provided on this webpage.
Elot
June 17th, 2019 3:26pm
In order to become a verified listener, you need to complete a series of steps and verification. These include having 25+ chats, 1100+ cheers, 1+ positive reviews, completing the Practice Chat Refresher to earn your Refresher badge, earning the Community 101 badge by reviewing the Listeners Community Guide, and completing two topic training guides which can be found in training courses. Here is a link to a forum post listing the requirements: https://www.7cups.com/forum/ListenerLearningJourney_149/VerifiedListenersProject_1839/HowfarareyoutobecomingaVerifiedListenerCheckinhere_202771/ Some of these processes are experiences you will accumulate over the course of your time as a listener on 7cups, while others are specific trainings that you will be required to complete. Best of luck on your journey!
So I see you're interested in becoming verified in your 7 Cups role...? Here's what you can do: In the upper left corner of the blue banner on the top, you have access to a variety of Listener options. 1. Click on "My Path". 2. Under "My Path", click on "Training & Certifications" 3. Click on the second course, "Verified Listener", where you'll be redirected to a page about the 7 Cups Listener Verification Project Click here to redirect yourself onto the forum straight away: https://www.7cups.com/forum/ListenerProjectsampTeams_148/VerifiedListenersProjectVLProjectQualityProject_685/IWanttobeaVerifiedListener_46935/1/) It's important to note that, since 2016—if I'm not mistaken—the criteria you'll need to meet have been updated! You can find those, by clicking on "Requirements Updated". Hope my answer has clarified things for you. Best of luck in getting verified😁
Anonymous
January 23rd, 2021 11:02am
To become verified listener,you need to be active listener and able to listen to the people patiently,and help them manage their stress,the listener should be able to understand the feelings of the listener.should not stress listener much if they don't want to share certain things about the listener.In order to become a verified listener, you need to complete a series of steps and verification. These include having 25+ chats, 1100+ cheers, 1+ positive reviews, completing the Practice Chat Refresher to earn your Refresher badge, earning the Community 101 badge by reviewing the Listeners Community Guide, and completing two topic training guides which can be found in training courses