Question
Why do I find my self-identity and self-worth in the relationships I have?
7 Answers
Last Updated: 06/27/2016 at 8:08am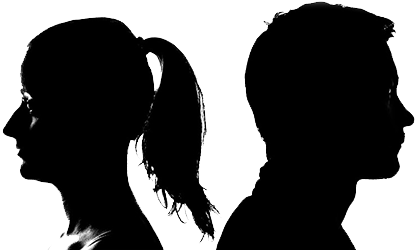 Moderated by
Anna Pavia, psicologa psicoterapeuta psychotherapist psychologist counselor
Licensed Professional Counselor
I feel my work as my personal mission and I love it. My work with clients is nonjudgmental, supportive. I am a very good listener. I use several approaches. Amo il mio lavoro.
Top Rated Answers
Anonymous
June 16th, 2015 8:45pm
Because you haven't learnt how to love yourself yet. Because you haven't realised that your self worth never depends on anyone else but you.
Anonymous
February 25th, 2015 1:44pm
You have communication with them. Your standing strong about it. Being honest about the things that are going wrong.
Anonymous
February 25th, 2015 4:48pm
You feel as if your significant other truly is significant to you, and you do not feel whole or "complete" until you are with that person, you see yourself through their eyes, and not your own.
Anonymous
April 10th, 2015 6:10pm
I suppose because the partner show your positive sides... and that makes feel you better because a person finds you attractive
I see it as just being a people person through and through. Relationships area huge part of our lives and they can tell a lot about people. In school I learned about the 5 love languages (Words of affirmation, Acts of service, Receiving gifts, Quality time, and physical touch) and these really opened my eyes to why I like some relationships in my life more than others because of my love language, Acts of Service. I also just feel better knowing I have people who care about me and want to be around me because everyone just wants to feel loved and appreciated.
Anonymous
August 9th, 2015 3:55am
In all relationships; romantic, friendly, or work, we can feel like a cog in the system. When you used to feel like You Alone, you may suddenly feel like You and Him or you and Her or even You and Them. This can make us feel like our identity is gone. It is important to practice "Me Time". No, you are not selfish for practicing self love, you are actually being selfless! When you know yourself and you are happy, you can work better in any relationship. Spend time doing the things that you yourself love to do. Maybe you really like building model trains but your significant other doesn't like doing that. Do it by yourself! Just because you are in relationships does not mean you have to change for the other people in them.
This is so that you go for what you deserve rather then what you think you deserve there is a difference there.