Question
"Why can't I be good enough?"
15 Answers
Last Updated: 06/26/2018 at 8:38pm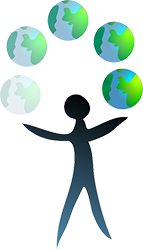 Moderated by
Anna Pavia, psicologa psicoterapeuta psychotherapist psychologist counselor
Licensed Professional Counselor
I feel my work as my personal mission and I love it. My work with clients is nonjudgmental, supportive. I am a very good listener. I use several approaches. Amo il mio lavoro.
Top Rated Answers
You never feel as though you are good enough because people tend to compare themselves to others. If you compare yourself, you will feel like you truly are not "good enough". Almost everyone does it, that's why people are anorexic.
Anonymous
June 22nd, 2015 9:13am
You can, and I'm sure you are! If no one has told you lately, I would love to be the one to! You ARE good enough! It says so in the Bible.. 2 Corinthians 12:9 But he said to me, "My grace is sufficient for you, for my power is made perfect in weakness." Therefore I will boast all the more gladly of my weaknesses, so that the power of Christ may rest upon me. See? Your weaknesses are a blessing in disguise! It's where you earn grace from our Lord! Please read more, it is a great chapter!
(Screams her head off) YOU ARE AWESOME, AMAZING AND FABULOUS!!!!! DONT LET THEM TELL YOU MEAN THINGS LIKE THAT!!!( the logical part: never downgrade yourself because bullies tell you 'your not good enough'. If you believe you are great inside then you will feel much better as a whole. So please just ignore them. There is like 7,000,000,000+ people on this planet. Who cares what an insignificant few think.
No matter what you think, or others say, you will always be good enough. Eeven when you think you're not..
You can ! It all depends on the standards you establish for yourself. Due the very competitive culture we live in , we tend to demand always the best from ourselves comparing with others. Always compare you with yourself only. I am sure you will see significant changes.
Brook
April 25th, 2015 8:21am
You are good enough. You have to believe for others to believe it. You are good enough to do whatever it is that you want to do. You can achieve whatever it is that you set your mind to.
*screams from mountain top* YOU ARE GOOD ENOUGH. YOU ARE PERFECT. NOT EVERYONE WILL SEE IT, BUT IT'S IMPORTANT THAT YOU DO. BE THE BEST YOU THAT YOU CAN BE, AND FORGET TO HAVE FUN DOING IT.
Anonymous
December 28th, 2015 2:17pm
You don't have to be good for other people. You are already good enough. You can't let them make you feel bad about yourself. Love yourself. You don't have to be what people want you to be, nobody is youer than you
You will never be good enough even if you gave your everything and put your soul on any matter .. But what you can be is yourself be yourself and with time you will get to see how good enough you can be
Don't worry about being good enough for someone else -the only person you should be good enough for, is yourself. If someone doesn't feel like you're good enough for them, then they're not the one for you, and that's okay. Learn to love yourself, and in time, you will meet someone right for you.
Anonymous
September 26th, 2016 8:46pm
When we set standard so high for ourselves it can be hard to feel "good enough". When in truth you are already good enough!
Anonymous
October 23rd, 2016 4:43pm
nobody is good enough everybody is equal people tend to bully others bevause of jealousy which is Completely normal
Being good enough is just a factor of looking, or doing something for or inherit to someone else. The fact of the matter is that one should be comfortable/satisfied with themselves. So, the question should never be, "Why can't I be good enough," it should be, "who am I trying to impress?" That one person should be you and those that will support you as you move forward in life. If it comes down to self-derogatory phrases, just know that one is always good enough because: -Being good enough is impossible; this is because it is either a factor of your or someone else's perception. -With it being impossible, that just means it is possible; that is if one can think it through. So, if you ever wonder if you are good enough, either ask yourself (Be truthful!) or ask a friend. Either way, it just matters what you honestly believe. If you aren't 'good enough' then ask, "is it worth meeting that expectation?"
Being good is not measured on what you achieved. It is based on whatever makes you happy without hurting others. It is being to give happiness to others and spreading love.
From my experience, there's a fine line between not being good enough and the other person not seeing you as good enough. Personally, I think it all comes down to the other person. If you're not putting in your share of the effort, then perhaps you really aren't good enough. However, if you can look back and recognize that and own up to it, then that's a step in the right direction. It shows that you can recognize your own flaws and leaves you room to grow as a person. If, however, you are giving it your all and it's still not good enough for the other person, then I would say that's on them, not you. Basically, you deserve someone better; someone who will recognize and appreciate the effort you put in. To put in 100% and have the other person not respond in kind is a truly awful feeling and one you don't deserve to put yourself through. In my opinion, you are good enough and you deserve someone who can see that.