Question
My sister acts like she's superior to all of us, I'm trying to avoid conflict. What should I do?
3 Answers
Last Updated: 04/20/2021 at 8:33am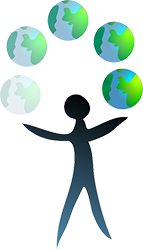 Moderated by
Licensed Professional Counselor
I specialize in depression and anxiety disorders. I offer warmth and compassion, cognitive behavioral therapy, along with mindfulness for a successful therapeutic outcome.
Top Rated Answers
I'd suggest you speak to her about the problems you have with her, or talking to someone else about it and maybe you can all sort it together.
Is you sister older or younger than you and your siblings? If she is older she may feel she is being the protective sibling in the sense that she may think she is helping her younger siblings the best way she can. If she is younger she may be pining for needed attention. Have you ever asked her how she is feeling or if there is anything you might be able to help with? or if there is anything that may be troubling her? perhaps she may not know how to come out with is in the fear of looking like the knowledgable older sister or the youngest inexperienced sister. Even just making conversation is a great way to start
Hello, it does happen sometimes when you feel that your siblings are dominating you. You may also feel a bit of guilt, if you say anything harsh as she's your sister. In my opinion you can share this with your parents in a polite way without blaming her. You can also share this with your friends but make sure you don't hurt her image. You may also think that her age might have something to do with her behaviour or maybe some past events. You can also try to spend some quality time with her and within that time you can relay your feelings with her. Overall don't stress too much. You continue your normal life and if possible try to enjoy some moments with her. This is just a suggestion. I hope it helps you.