Question
My sister acts like she's superior to all of us, I'm trying to avoid conflict. What should I do?
2 Answers
Last Updated: 05/12/2020 at 8:21pm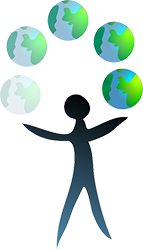 Moderated by
Pre-Licensed Professional
I believe that true healing occurs when one is able to honestly express how one feels about himself/herself and the world. I would be honored to support your healing change.
Top Rated Answers
I'd suggest you speak to her about the problems you have with her, or talking to someone else about it and maybe you can all sort it together.
Is you sister older or younger than you and your siblings? If she is older she may feel she is being the protective sibling in the sense that she may think she is helping her younger siblings the best way she can. If she is younger she may be pining for needed attention. Have you ever asked her how she is feeling or if there is anything you might be able to help with? or if there is anything that may be troubling her? perhaps she may not know how to come out with is in the fear of looking like the knowledgable older sister or the youngest inexperienced sister. Even just making conversation is a great way to start