Question
Why do I fear disappointing the people that accept me for anything I do the most?
9 Answers
Last Updated: 10/24/2017 at 1:26pm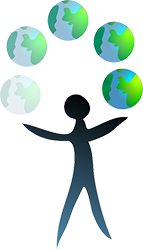 Moderated by
Licensed Professional Counselor
The therapeutic relationship can assist you in accomplishing your goals and clarifying your wants and needs. As a skilled counselor and therapist I will help you along the way
Top Rated Answers
I don't want to let them down in anyway. They have done so much for me that I don't feel like I should re-compensate them in a way that it negatively affects them.
Anonymous
May 12th, 2015 9:51am
because you love them and want to make them happy so much you put pressure on yourself, it's easy to not care about what a nasty person thinks but someone who loves you and accepts you is a wonderful thing so it's natural to feel pressured to be good enough for them because acceptance is a wonderful thing offered freely so you feel you must give them something just as good or be just as good when in actual fact you already are.
maybe because you fear disappointing yourself in the end, love. you know the saying that "as long as they're happy, i'm happy." It's sort of like that (although i'm not sure if you're someone who's like that). also usually you feel that way because it's more of caring a little too much about what other's might say to you/about you so if that's the case, focus on yourself and just remember that it's alright to be yourself and not care what others might think.
Anonymous
July 7th, 2015 3:07pm
because you know they care about you and you know that there important to you so disappointing them is the last thing you want to do
Anonymous
July 20th, 2015 6:57am
You're probably insecure, you need to understand that there is only one you, and that's what make you unique. You should be happy to do whatever you want regardless of what anyone else feels. As long as you are happy that's all that should matter. If they care and love you, they will accept the fact that you will do what you want to do.
Fear of rejection and abandonment is a very common fear, I know it can be scary but often times these fears can be combatted by talking to your loved ones about these feelings. reassurance can really help!
Personally I have always struggled with the fear of disappointing others around me that I care about. I have gotten over this but it took time. Fearing to disappoint people is natural because you always want to impress others. It is a natural human instinct
The reason you fear that is because since they accept you, you're afraid of letting them down or doing something that will make them dislike you. Don't worry about that. The reason they accept you is because they like you as you. Don't feel bad about making mistakes. If they really do accept you, one mistake isn't going to do anything. It probably makes you seem more human.
Anonymous
October 24th, 2017 1:26pm
Disappointment is a word close to home. I understand the feeling of loss when it comes to hope. So, when it comes to the risk of letting someone down, the same someone who looks at you for who you are, it can really be self-damaging and scary to admit to something that you don't even accept about yourself.