Question
Will my friend find it easier to forgive me if I leave them alone for a few months?
3 Answers
Last Updated: 05/19/2020 at 9:32pm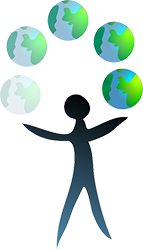 Moderated by
Marriage & Family Therapist
I assist adults and couples in CA experiencing relationship challenges and interpersonal struggles including anxiety, depression, and a myriad of other life challenges.
Top Rated Answers
Quite vague, but I personally think I would appreciate a friend coming back and solving any issues with mutual effort together so we could go back to fun times and close support as soon as possible
Forgiveness does come easy with time but friends never leave each other alone. Stay in touch with them. If not daily, drop a message once a month to check on them. Make them know You Still Care About Them. They will eventually find themselves to forgive their friend. Also, for them to forgive you, remember, you need to forgive yourself first. Own up to your mistake, make a vow to never do it again, and forgive yourself. Don't be too harsh on yourself or your friend. They will come around eventually if you bug them once in a while. Don't lose hope and don't lose your friend as well and you'll be alright!
Anonymous
November 6th, 2018 3:20am
Hi! We all have relationship problems. Since, i am not aware about your situation much and do not know what happened between you and your friend i can just say that you can resolve the situation by talking with your friend. Saying sorry works wonders. People do say that time heals every wound but it depends on the situation. Maybe your friend is waiting for you to talk to him or her. You can have a proper conversation and arrive at a solution together with your friend. I suggest you don't leave this unresolved. Talk things through. I am sure your friend will understand.