Question
Why am I so scared of coming out when I know my family fully supports LGBTQ rights?
41 Answers
Last Updated: 06/28/2021 at 12:34pm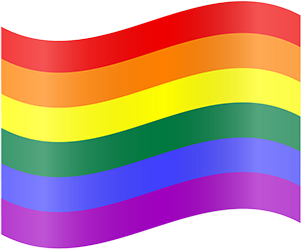 Moderated by
Licensed Professional Counselor
My work with clients is to help them recognize and build on their strengths to find solutions for the conflicts presented in their lives.
Top Rated Answers
It can be scary even if you know they will support you! Even if they support you, people tend to associate normalcy with heterosexuality.
Anonymous
October 18th, 2016 10:09pm
It is just the anticipation and what other people have experienced when they came out. If you're gay or bisexual or whatever, then just come home with a girlfriend or boyfriend and see what your family says.
As LGBTQ* people we face a lot of stigma and challenges that many don't. Even if your family is supportive, being open about who you are in the current political climate can feel vulnerable and daunting. If your family is supportive, you might consider coming out to them first and asking them to keep the information private until you are ready to share with the world at large.
Anonymous
September 16th, 2017 10:25am
I know they would support me but when it comes to my friends and my school, people use the words gay or lesbian and stuff as if its something gross or weird. I just feel like if I come out I might get bullied or every friend I have would leave me. I am either Bi or Lesbian and I really find it impossible to think about a life I could live with everyone knowing who I am and what my sexuality is. It scares me that some of my relatives seem like they don't like LGBTQ+ and I don't want to be hated by the ones that I always love and care for.
Anonymous
November 7th, 2017 8:20pm
It's possible that you think they will see you differently, and you don't want your relationship with them to change. If they support LGBTQ+ rights in general, it may be difficult to know if the reaction would be different from the principle of supporting LGBTQ+ rights to applying that to their own child
Anonymous
November 21st, 2017 9:10am
There is always the feeling of risk. Even to people you know will support you. Coming out is a very vulnerable experience. Its OK to feel anxious to be that vulnerable and raw to people. Just breathe. You'll get through this.
Anonymous
February 20th, 2018 5:33pm
Revealing something to people close to you is terrifying, given that the fact is they might not accept you, although to give you a direct answer, it's just human nature to be scared.
Anonymous
May 21st, 2018 7:27am
Because it's your family, and you don't want to let them feel like they missed something by never knew, maybe because you don't want them to put their nose in your sexuality ? But the most important is, don't be scared, it's gonna be okay, don't worry, just breath and when you think it's time tell them.
You are worried how the society will react to you. But that doesn't really matter. Because you have the most precious gift for a LGBTQ member, and that is your family's acceptance and support. So don't be afraid anymore to taste the rainbow!
Maybe because you feel like even though they fully support them, they might not support your decision.
Anonymous
June 28th, 2021 12:34pm
Unfortunately, not everyone's family supports the LGBTQ community so you've probably heard some stories of children being rejected or disowned for coming out. This can have a really negative effect on how we view the process of coming out to our families and even if we are certain that they will support us, there might still be a little nagging voice of 'what if'. This is a completely normal reaction and it's okay to feel like that. But you know you're family best, if you believe they are accepting they probably will be. Don't let the experiences of others shape your own experiences.