Question
How can I cope with a mental illness or disability without losing my job?
14 Answers
Last Updated: 04/23/2018 at 7:42pm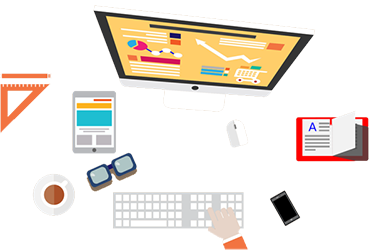 Moderated by
Social Worker
I offer a warm and non-judgmental space for you to work through your problems. I can help you with anxiety, disordered eating, depression, relationship problems and more.
Top Rated Answers
Anonymous
December 8th, 2014 2:58am
Talk to an ADA (Americans with disabilities act) specialist. They can tell you how to demand your rights for what are called "reasonable accommodations." One of the things people with mental illness are entitled to is being able to take time off from work to deal with adjusting to medication changes. Go to this website for more info: http://www.ada.gov/infoline.htm
Anonymous
November 22nd, 2014 11:10am
You should get medical treatment. You can go to a psychiatrist maybe. Have a secret treatment and it would surely help you
Talk to your employer so they understand and discuss what help you may need and watch out for triggers that may efffect your job and make your boss aware
The best way is to make sure that you are doing whatever is necessary to keep everything in check, making sure you're taking your medications if you're on any. If you're having trouble coping, utilise your company's employee assistance program if there is one. Most companies do. Try to find healthy coping skills that you can practice at home and at work. If you have a physical disability that requires accommodations, like an injury or whatever the case may be, make sure that you are working with your accommodations, or don't hesitate to ask for additional accommodations to be made.
Jedda
-
Expert in Work Stress
October 30th, 2014 1:32am
Firstly, if it is effecting your ability to do your job, you will need to let your employer know. That is one of the best protections you can have for keeping your job. If they do not know you have a condition, you cannot work with them to work through it. You should not have to lose your job just because you are suffering a health condition.
By actually focusing on the good things and by having a journal that might help in reducing any unwanted thought that might comes to your mind
Let the managers know what your going through and they will always do there best to help, and always keep them updated about how your feeling.
Focusing on bettering yourself and growing stronger each and every day. Mental illness feels like it controls your life, but only you control what happens in your future.
Check if your workplace has policies regarding mental illness or disability.. while you are at, check the laws of your country, because discrimination against people suffering from these is usually a criminal offence. Talk to your boss openly about it and know your rights.
The best thing to do is to seek the advice of a healthcare professional, such as your doctor, a psychiatrist, a counselor or therapist. If you feel that a mental illness or disability is causing you to not be able to perform your job duties as able, then its time to seek help from those that can help you. It may be in the form of therapy or medication, or a leave of absence to get you back on track. But one needs to make that first step to get the help. Its also better to seek help before it actually does become a problem that will cost one their job. The sooner the help is sought, the better the situation might end up being.
Educating yourself on your rights is the first and best step towards making sure you have the accomodations you need to be successful in the work place. Often, mental health or disability services agencies in the area provide services called "supportive employment" where you're assigned an employment specialist who can help you navigate challenges you have around disclosure and asking for what you need from your employer. Local club houses or community mental health organizations can be the best places to start looking for such services. If you have a doctor who is working with you to manage your mental health or physical condition, discussing your concerns about your job with him or her may also be a good step to learn how s/he may be able to help you. A doctor is a good source for documentation and may be able to provide some guidance based on experiences with other employees with similar conditions.
You company must know that you have this illness or disability. Take it one step at a time in the job and if it gets to overwhelming speak to the person in charge to help you cope.
Honestly, if you feel that this is personally effecting your job. I would stronglly suggest to see a therapist or go to a doctor. Becuase they might be able to provide you with better equiment to fight the mental illness. If that does not work never forget to find coping skills and self care techniques!
quinq
April 23rd, 2018 7:42pm
taking time to practice self care and balance your needs with your job can be helpful; make sure to look after yourself. recognising when you need to step back can preserve your ability to work in the future, and the long term path of your recovery. perhaps working part time could be useful, or talking to senior members of staff about what accommodations can be made for you.