Question
How can I stop to think my work always has to be perfect?
7 Answers
Last Updated: 11/14/2015 at 11:06am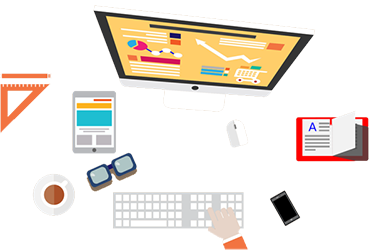 Moderated by
Clinical Social Work/Therapist
My goal is to treat clients with respect and compassion. I am a supportive, strengths-based therapist with experience in treating mood disorders, grief, and trauma.
Top Rated Answers
Jelli
February 27th, 2015 8:58pm
Understanding that your work and performance level does not define you is a great step in the right direction. If this type of thinking has been a pattern for you, it can be a little harder to break. But remember that your self worth and importance as a person has nothing to do with how perfect you are, or how well done your work is. As humans,we all fail sometimes. We all struggle, and it is a great thing to want to do well in everything you do. But taking a step back to remember that your work does not define you might be helpful in giving yourself some space to succeed in a healthy way. :)
To stop thinking your work always has to be perfect you should think about other people's work. There is always something that is really good but it always has a little mistake, but that doesn't stop it from being good. Think of your favorite movie, your favorite book, or your favorite show. At one point there was something you didn't like but that didn't stop you from being a fan.
Nobody is perfect! We are not ready for all diferent situations or problems that happen at work. What makes us better at it is how we deal with it. Doing what we think is right and never giving up
By not caring as much. But letting go and letting things be as they are. When we want things to be perfect (perfect doesn't exists) it's from an inner place of seeking control of things. and more than that, trying to be perfect is avoiding what may happen if we arent perfect. I know this, because I've lived it. My perfectionist paralyses me. It's very hard. but I need to learn to let go, be responsible and trust the process. May the same be true for you.
Anonymous
June 6th, 2015 5:05pm
Just relax. Things are usually easier than they seem to be. And think, what 'perfection' actually is. Is there such thing? Ask your friends about it, you will see that everybody has a different definition. And, again, just relax.
Always remember nobody is perfect .. but you must try to give your best always..That satisfaction will surely make you happy
Nothing in this world can be perfect and thats a plus cause thats why we as humans are always growing and learning in our life so that life is not boring.