Question
Should I live at college? The idea of living there has had me in non stop panic attacks since I got my letter. This is my second time trying college. The anxiety has me losing hair and not eating
3 Answers
Last Updated: 05/04/2020 at 10:12pm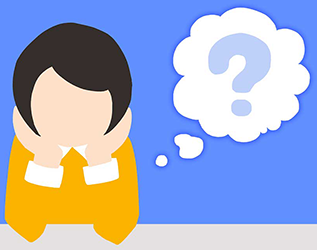 Moderated by
Clinical Social Work/Therapist
I'm passionate about helping clients understand emotional experiences & mental chatter do not define who they are. I'm here to guide them through the fog back to themselves.
Top Rated Answers
If you feel anxious you might want to avoid living at college and either live at home or rent your own place. Living in college is not for everyone.
Anonymous
July 17th, 2018 6:48pm
Maybe try online college so you can stay at home and still go to college and get your degree so you don't get anxiety about it.
Anonymous
May 4th, 2020 10:12pm
In my personal experience, going away for college was one of my best decisions. I will be graduating this May (2020) with my associates degree, I left right out of high school. Throughout high school I struggled with severe social anxiety, I felt very much like you described, especially when deciding on college was one of the most difficult and frightening decisions. The idea of being forced to eat food in a dining hall, share a room with a stranger and be in a completely new place was terrifying, but I knew that if I wanted the best educational opportunity for my major, I had to go. I ended up making great friends (including my roommate!) and was forced to face my fears. I became involved with campus by joining two clubs (this year I even became vice president for one), community service opportunities and connected with some of my professors. I think if I had stayed home, I would have just gone deeper into anxiety because I could continue avoiding my fears. I cannot speak for you though because I am not you and I cannot predict your future. Maybe try to find your colleges social media groups (facebook is common for this) where you can connect with student of the incoming class online! This gives you a place to see and connect with other students. I found this helpful even though I did not speak to the students in the group, when I looked around campus the first week I could at least recognize faces.
Related Questions: Should I live at college? The idea of living there has had me in non stop panic attacks since I got my letter. This is my second time trying college. The anxiety has me losing hair and not eating